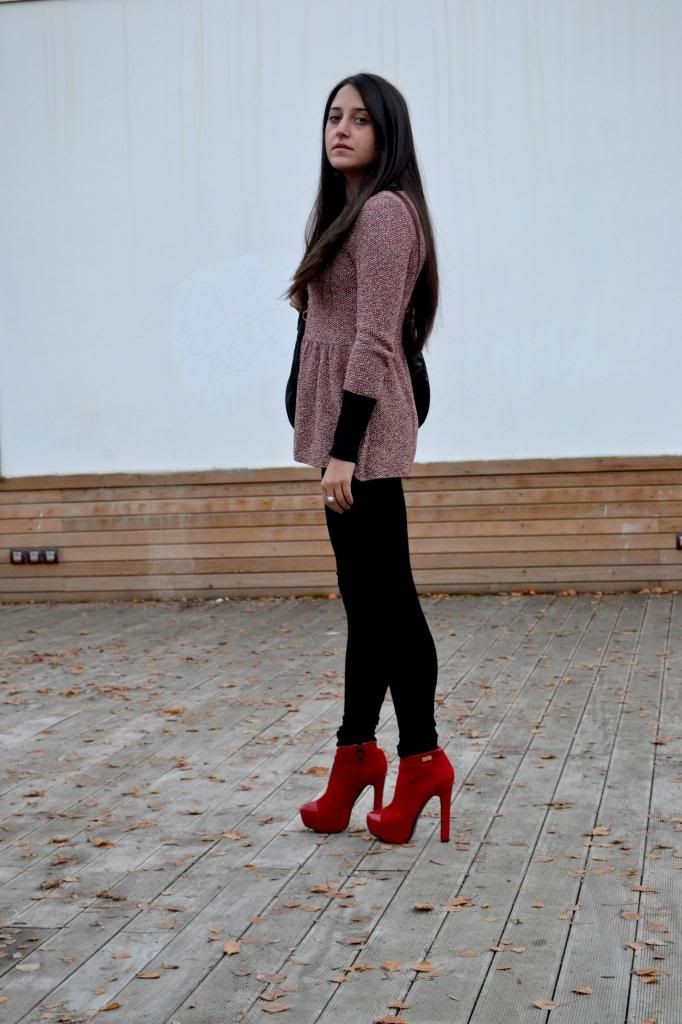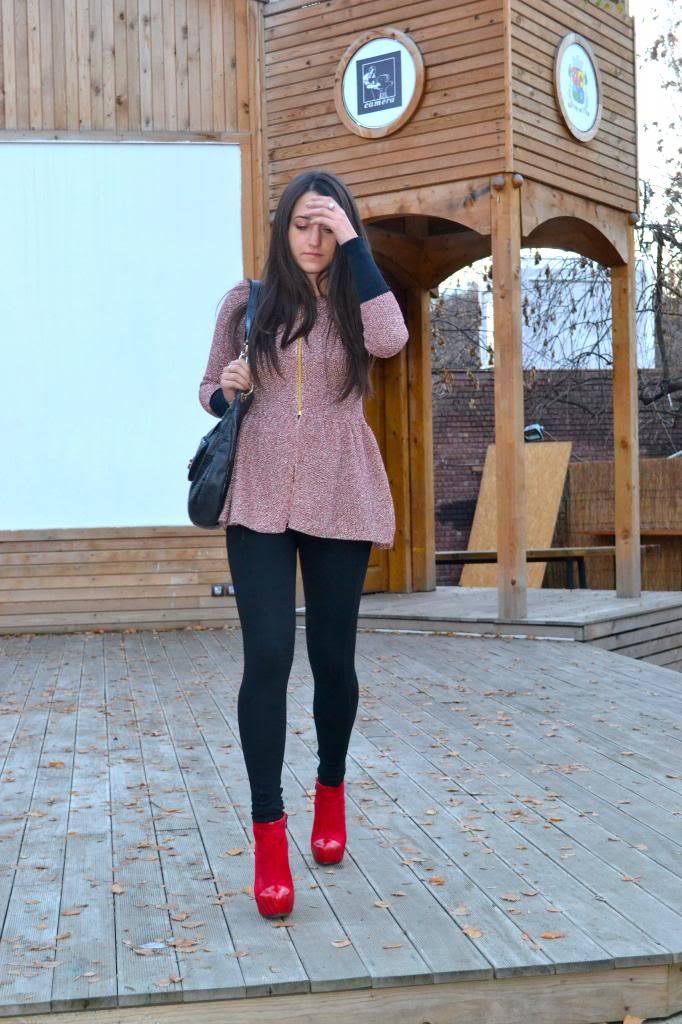 If you're reading my blog often, you might have noticed this outfit on my Instagram post. I remember that for all the different photos from that post, the comments I received were mostly about how amazing these red boots are. I love wearing so bright red, it really makes the outfit more interesting.
I've been very busy studying these days and actually, I can't wait for tomorrow exam to pass, so I can focus on my birthday that is next week! :)
Ако четете блога ми често, може би сте забелязали този аутфит от Instagram поста ми. Спомням си, че от всички разнообразни снимки, които бяха включени в този пост, получих най-много коментари за червените боти. Обичам да нося ярко червено- прави аутфита по-интересен.
Тези дни съм доста заета с ученето и всъщост нямам търпение изпита ми утре да мине, за да мога да се концентрирам върху рождения ми ден, който е другата седмица! :)
cardigan and leggings- Zara; blouse- Mango; bag- Guess; shoes-
Michel