I was wondering a lot whether to buy or not to buy these H&M shorts, but I think, I made a good choice by taking them. They're so fun and colorful, so different from my other ones.
I'm so excited about going to Barcelona today
(if you have ever been to Barcelona, you're welcome to share your advices)
! I already packed everything and here's a quick last post from home. With Barcelona my seaside vacations begin and they're probably finishing by the end of August! Two amazing months of sun and beaches are waiting for me! Keep visiting my blog, I'm going to share every adventure of mine here!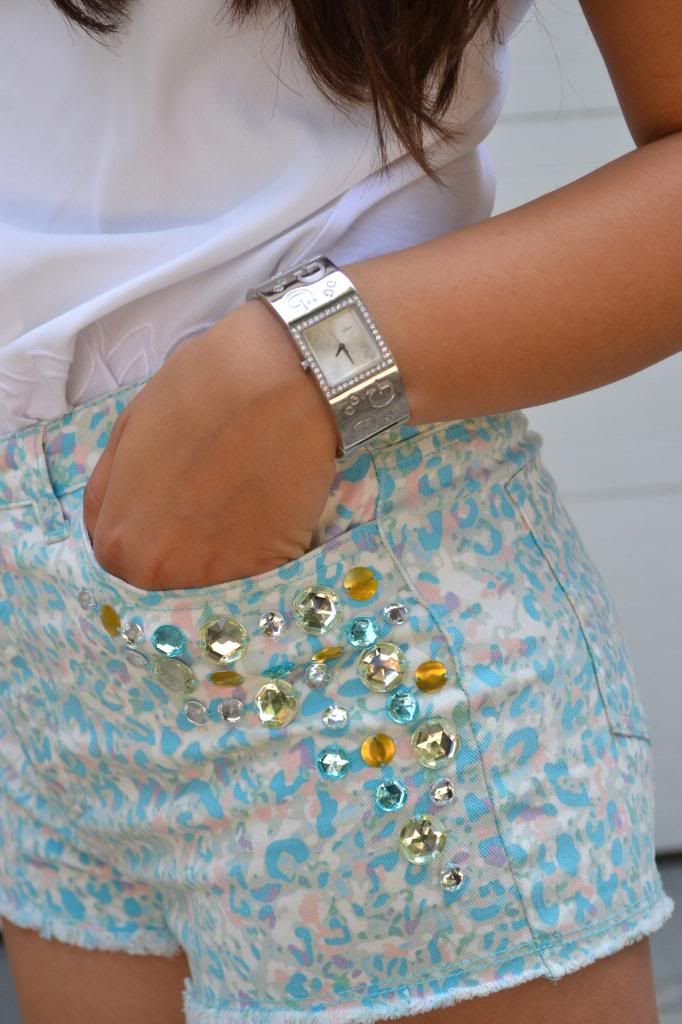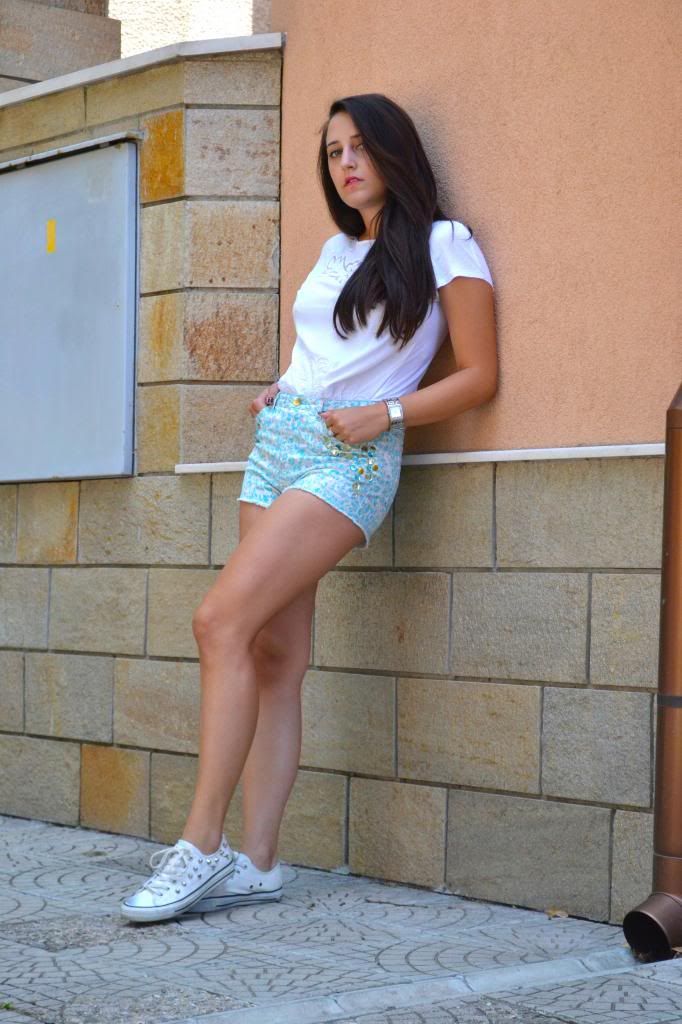 shorts and top- H&M;
watch- Guess;