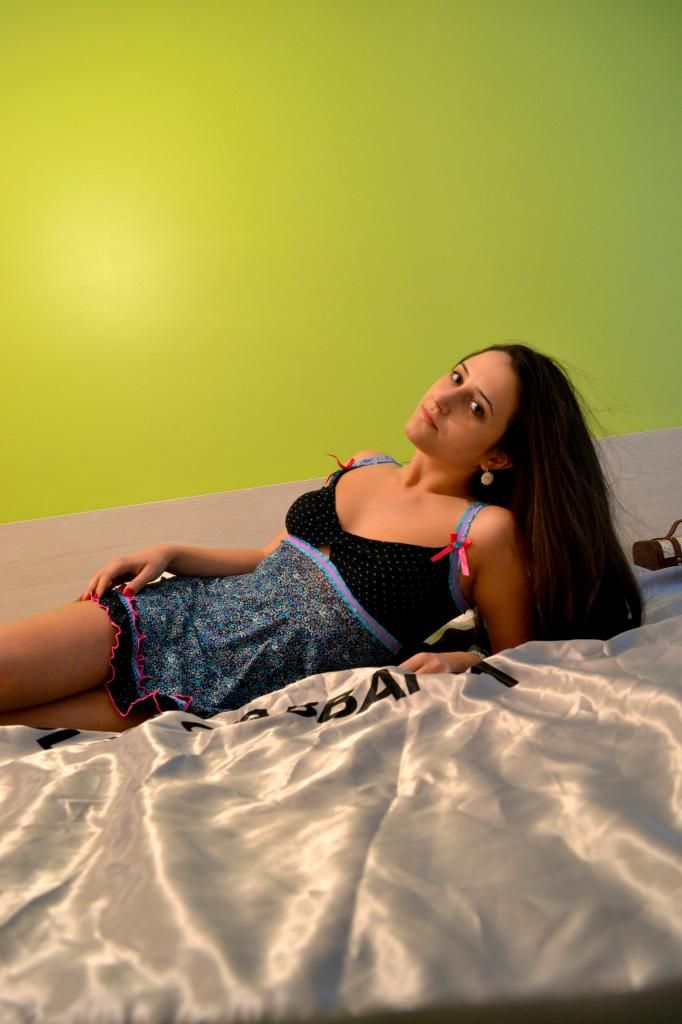 Focus on: Colorful Bedgown
When I go to sleep, I always wear pyjamas or bedgowns- I feel more comfy when I have a "special" clothing for sleeping, instead of wearing some shirt and pants- I don't know it's maybe just a habit haha what about you?


This colorful bedgown is from the online store
Babalu.fr
. It's really pretty and because, it's for sleeping, I should mention that it's also very comfortable, that's the most important thing. Especially for a summer night! Actually, it's not only a bedgown, it's two pieces- top and panties. The panties are underwear and you can use wear them whenever you want. The material they're made of is very soft and light, I can guarantee!