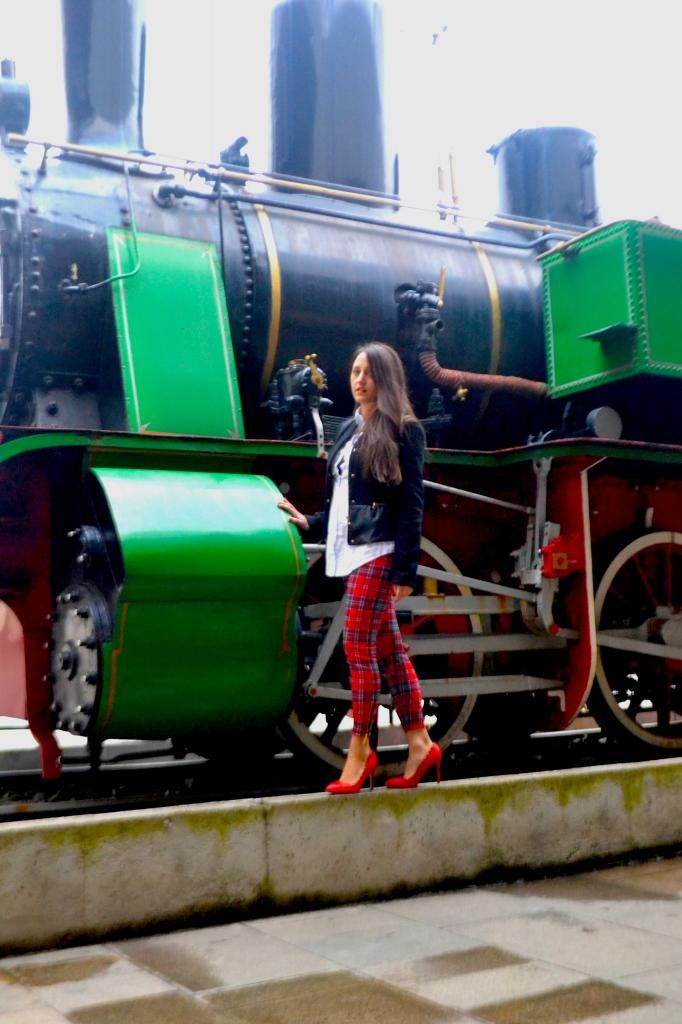 Fucus on: Plaid leggings
Hi, sweethearts! How is your week going? Mine is pretty busy in the university- why do I have to present all my projects in one week?? That always happens, I can't simply have one task in the week- it's all or nothing :D Anyway, for Thursday I have to make a presentation of cultural and art event and of corse I choose fashion weeks! However, my other tasks are not that pleasant and interesting.
Anyway, I noticed that old train years ago and I always thought that I should take photos there. I wanted that photoshoot to be colorful and bright. Although, I'm having this blog from 2 years and a half, I still don't feel very comfortable while taking photos in very lively places, like in this case the train station, where people walk around all the time. And what's more funny is that the day I took these photos was cold and I had to change my shoes there- people around me might thought that I'm crazy :D Anyway, at some point I turn off and focus on getting beautiful photos for the blog. I think that these ones turned great!
About this outfit, when I started thinking about the description I have to write under the photos (where I got the clothes from) I noticed that- I don't know :D I mean, the shirt and the leggings are gift from abroad and they don't have a brand. Well, the coat is also a gift, but it's from Zara... what a donative outfit!


coat- Zara;
shoes- Michel;