Focus on: Interior design
You know that my biggest passion is fashion, but like everyone I have other passions too, although I haven't talked about them on the blog. My other big passion is interior design. The place I'm living in is so important as I like to feel comfortable at home and I only feel comfortable when I'm surrounded by beautiful things defining my personality.
So, I've decided to make this post showing you 9 different living room from which you can take inspiration for your home. They're in my three favorite interior design styles: baroque, futuristic and modern and pop art. I must confess that I'm a biggest fan of the baroque- having such interior design is like living in a castle- I love this. It's so aristocratic and chic, so vintage, I'm in love with big crystal chandeliers! So, when I have a big house one day that's probably the kind of style I'd choose for it (not that I know for sure, I'll have such house, but I don't say "if", because that's not good, you know the power of the words ;).
I don't live in baroque style apartment now, the place I live in is modern and futuristic, it's my boyfriend's apartment. When we met the place was already ready and I haven't took part of choosing the interior design, and what's worth he hates baroque and vintage style and crystal chandeliers, so we would have probably quarrel about that :D Anyway, I said that I love baroque, but I can't say that I'm not also attracted to modern and pop art interior designs- can I have more that one house, so I can design them differently...
In this post, I'm showing you some luxurious living rooms, but you don't have to have a big budget, just to take some inspiration from them. I mean different pieces of these places- the colors, the table, the chandelier, the pictures, color combinations, material combinations and anything you like. Because I see many thing that I'd love to use in my interior design, but I would never copy it entirely, I'd like to live in a unique place! :)
The baroque interior design refers to high style furnishing and interior decorating carried out in Italy and France during the Baroque period lasted from early 17th century to the mid 18th centur
y.
Typical for this interior are the gilded frames, console tables, lion commode, crystal
chandeliers and others.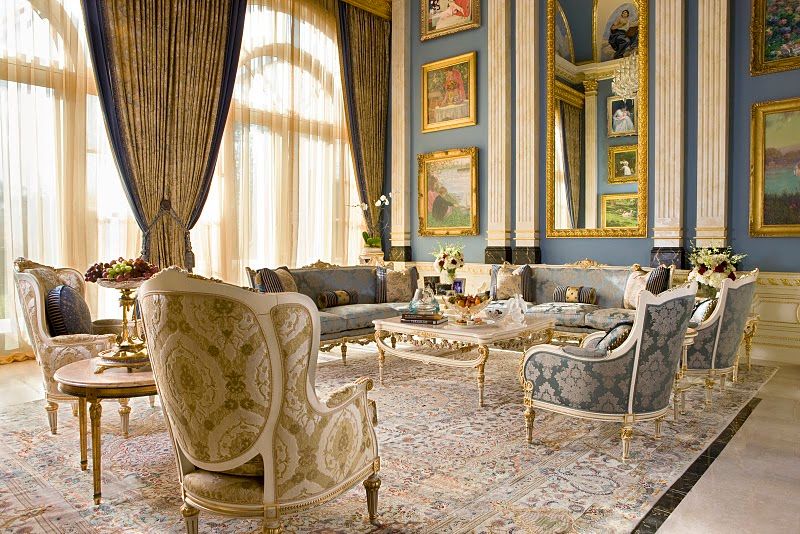 Modern and futuristic designs are popular in homes, offices and public spaces for decades. This interior design is not for everyone's taste, it's peak is 1950's and 60'.Modern design makes use of many materials- wood and plastic, glass and others.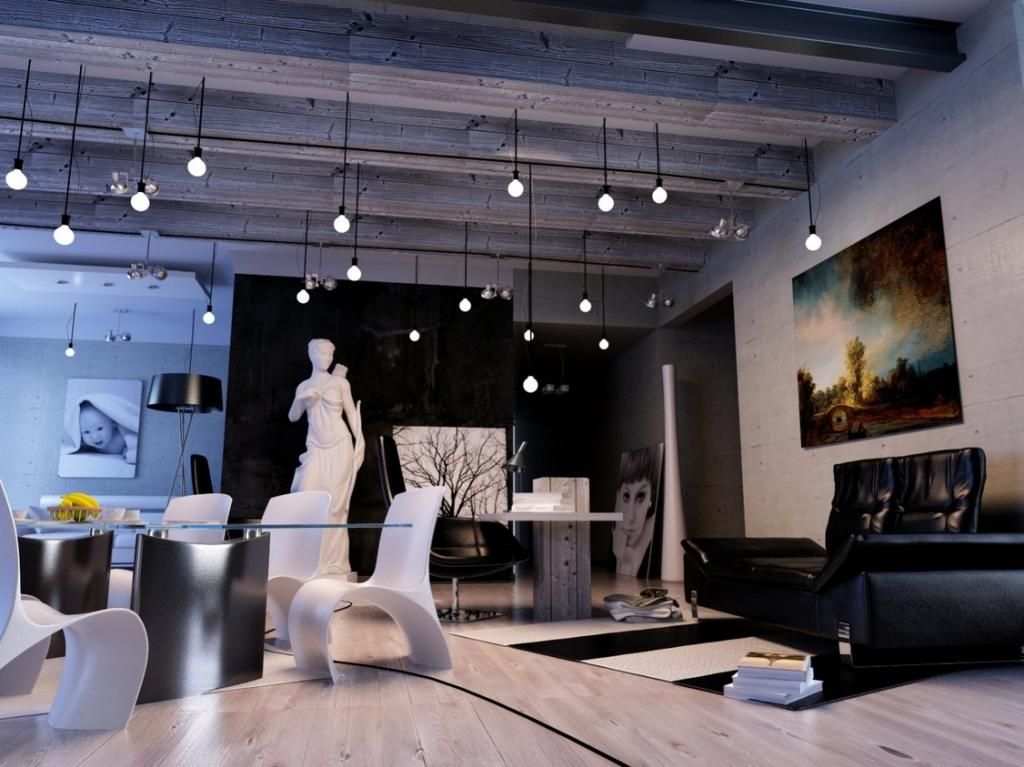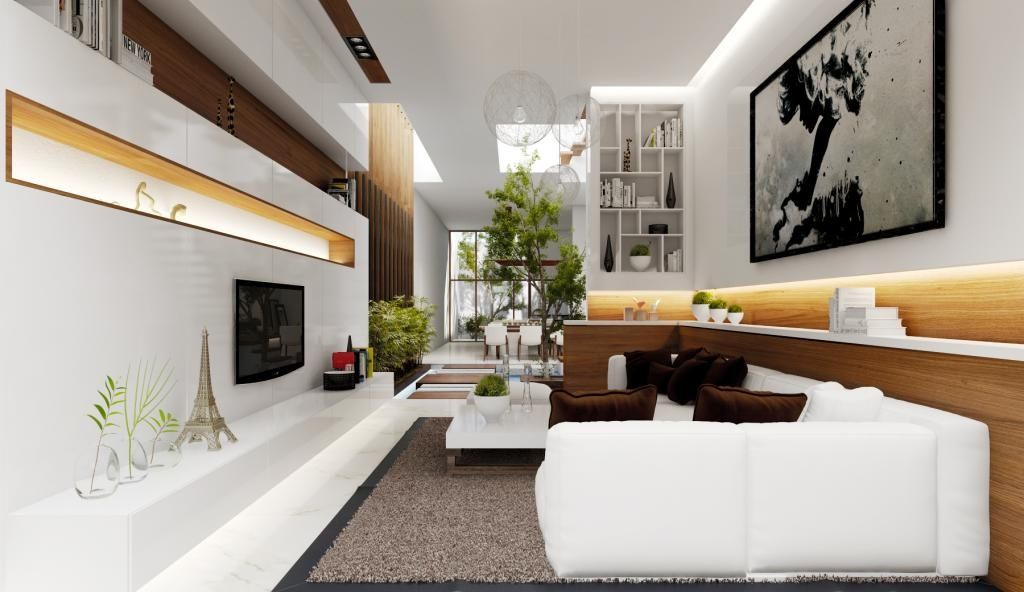 Pop art interior design started in 1950's and 60' in America and Britain. It's use of images from popular (where "pop" comes from) culture is one of it's hallmarks. Pop art interiors are bold, bright colored and even aggressive to the eye.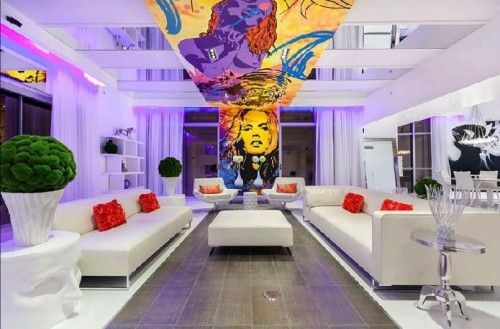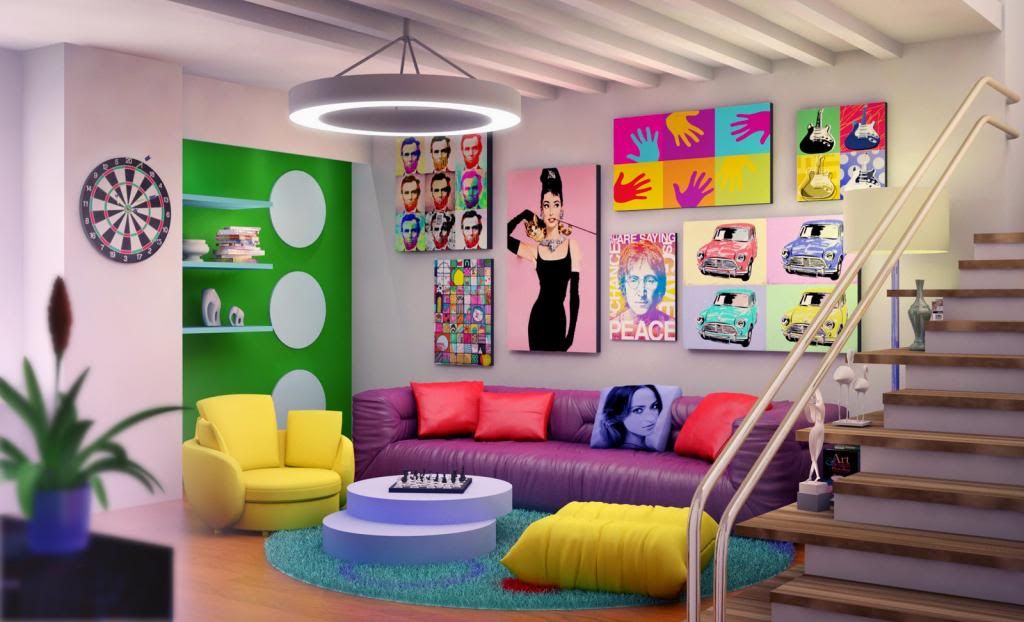 Which style do you prefer?