Focus on: Black&White pants
There's something really special about these kind of pants- they can make your look absolutely fashionable. I found these adorable pants in Zara, their spring collection is pure magic. I love combining the back and white pants with colorful top, like this blue shirt- that way the outfit looks fresher and perfect for Spring.
These days some flu is trying to catch me but I'm fighting it with everything possible and I'm not going to let it take over my body. Or I hope so. I'm in a vacation from the university, because of the upcoming Easter and I don't want some stupid flu to ruin it. Anyway, I don't think it's something serious, but not being able to eat ice cream and drink cold drinks in the first sunny Spring days is a punishment, don't you think so?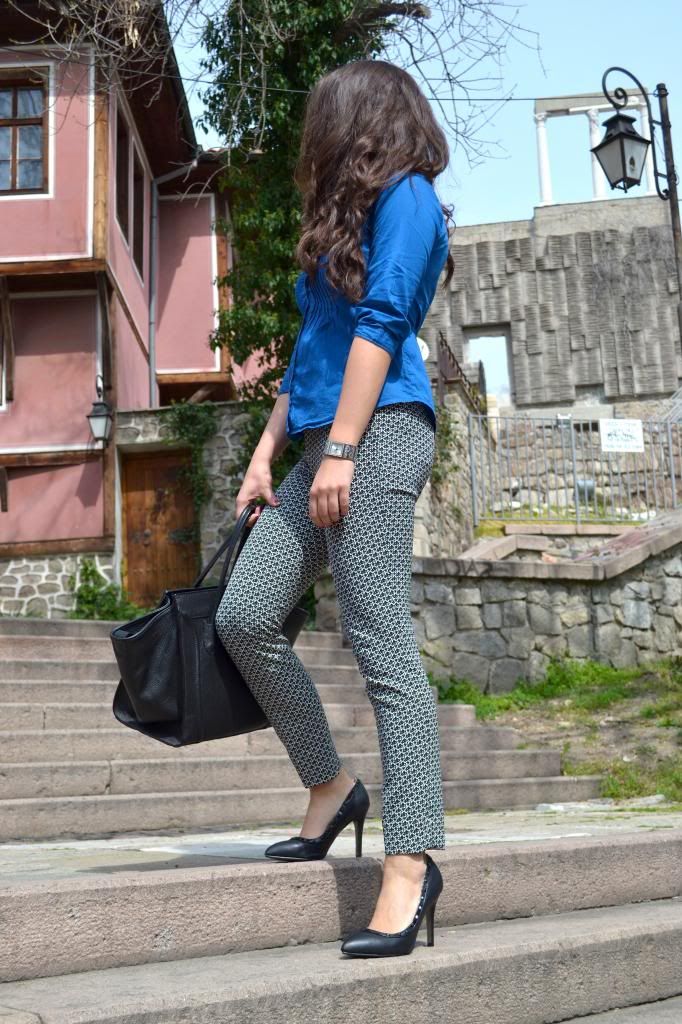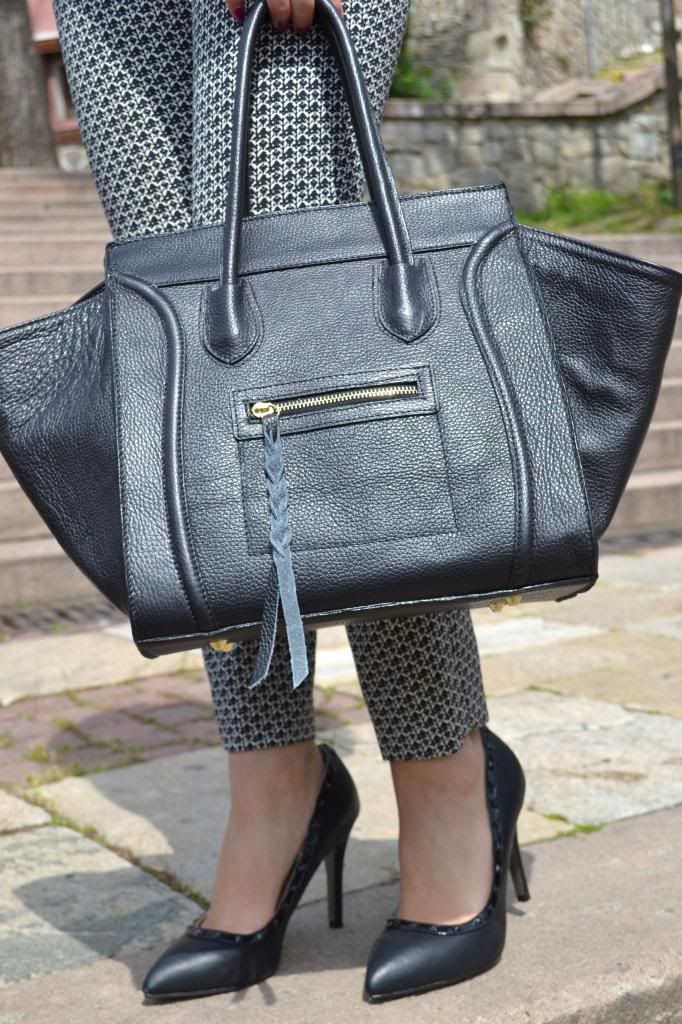 pants- Zara;
shirt- Taily Weijl (old);
watch- Guess;
earrings- Swarovski;
bag- Celine;
shoes- Michel;