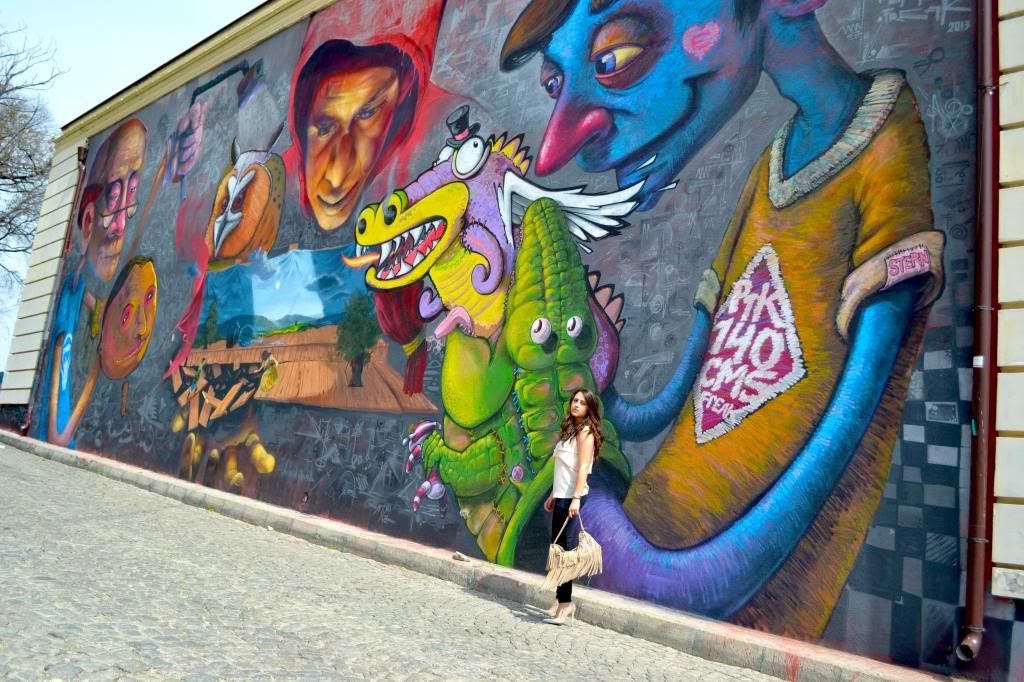 Focus on: Nude colors
I love wearing nude colors, they make the outfit look so elegant and feminine. The other good thing about nude colors is that they're so unengaged- you can combine them with everything. This wonderful top is a must have in my wardrobe, I feel like I'm going to wear it a lot this summer, it's very ethereal and comfortable. Actually, it's pale pink, I don't know why in the photos it looks beige.
This wall with graffiti is perfect for a photoshoot, I really love the colorful photos we made- so fresh. I look at the graffiti as a form of art, but of corse when they're beautiful and interesting and they make the wall look fun and wonderful, I'm not talking about the random scribbles teenagers make. I know that, these exact graffiti are too crazy,with all those different big heads, but they're cool. Although, I'm not a fan of the maxima "crazy is cool" when it comes to art and especially fashion, I mean I like more classical things, of corse with a big pinch of fashion and beauty!
Guys, I was thinking about making a video where I can share with you some stuff about me, because I never did one before, so if you want to ask me a question write it in the comment :)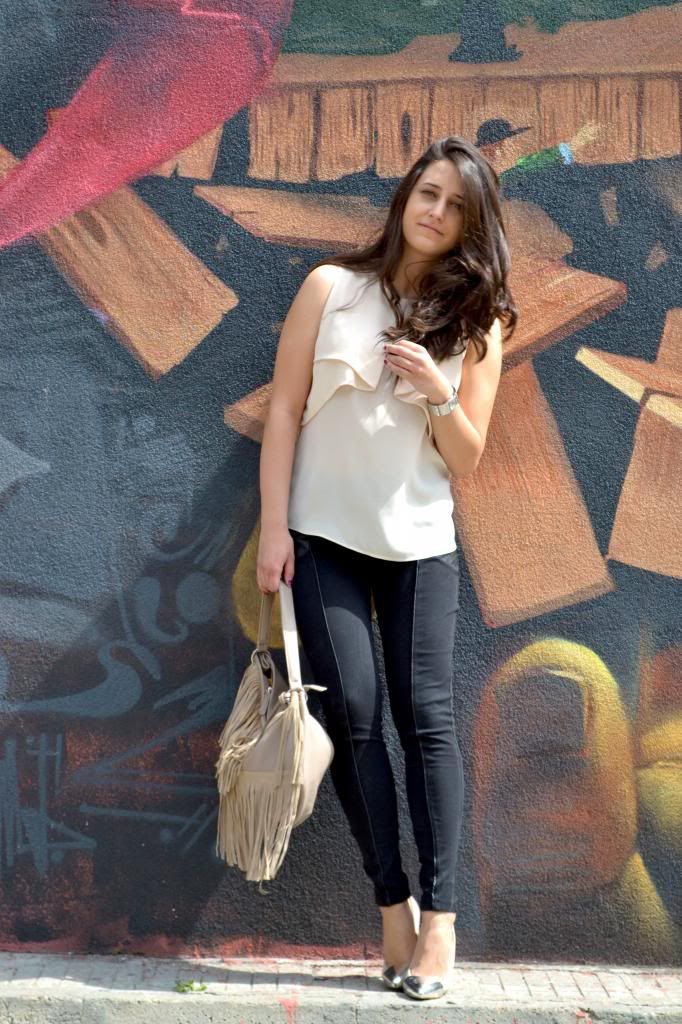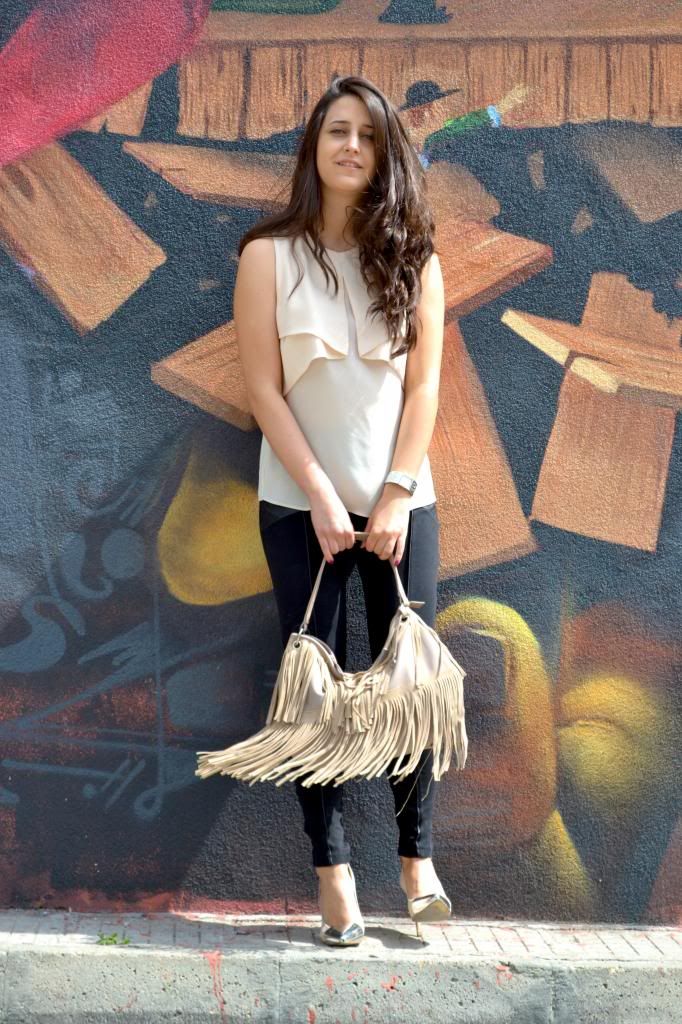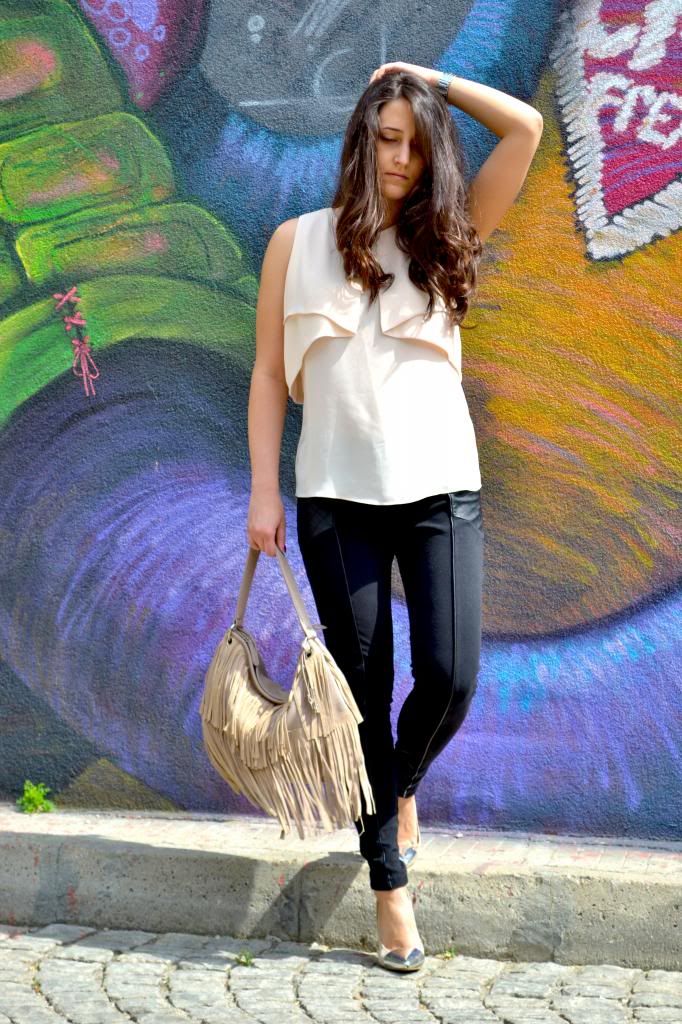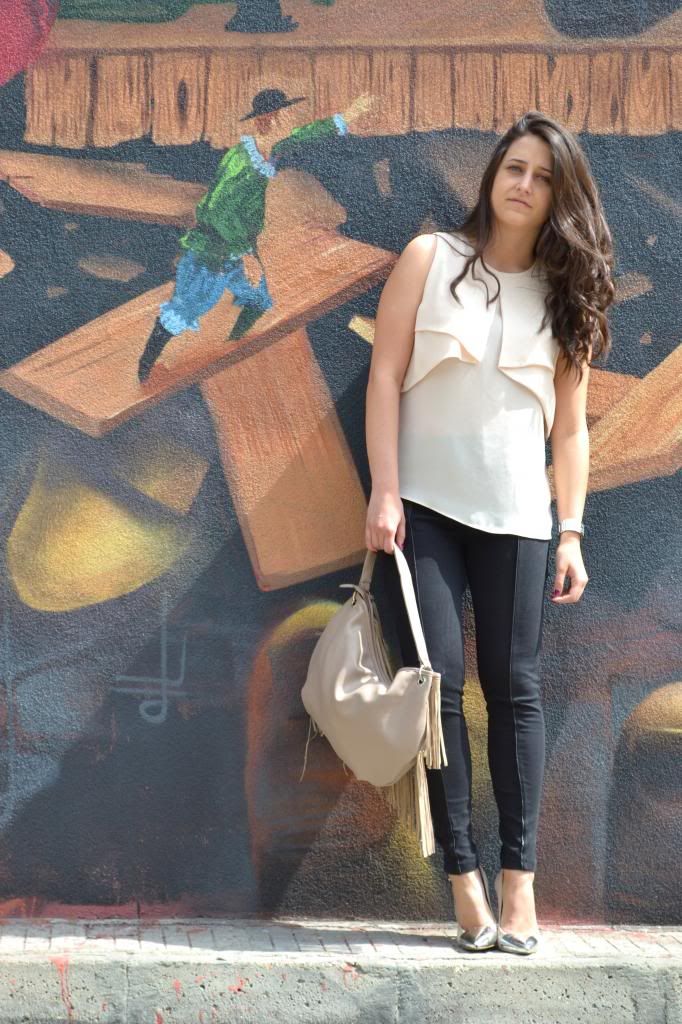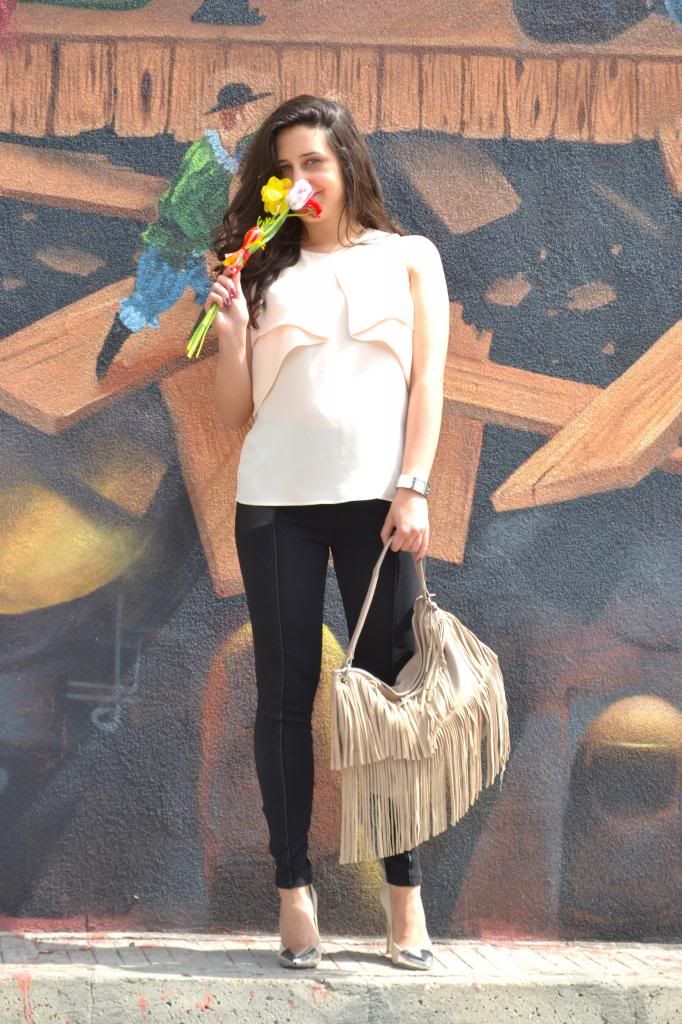 Random stranger gave me flowers :D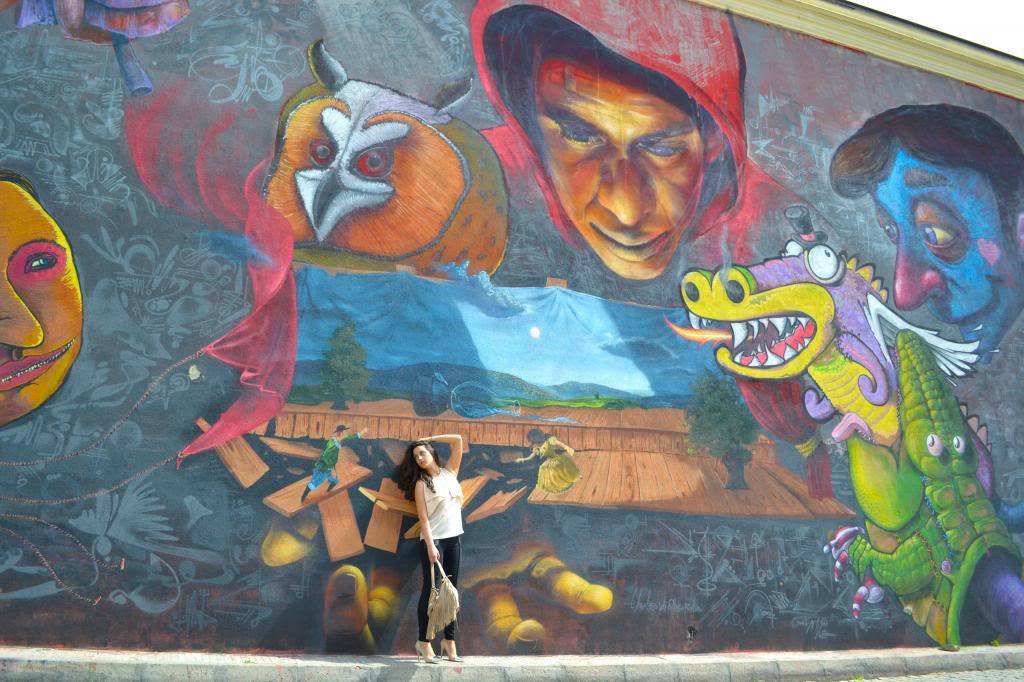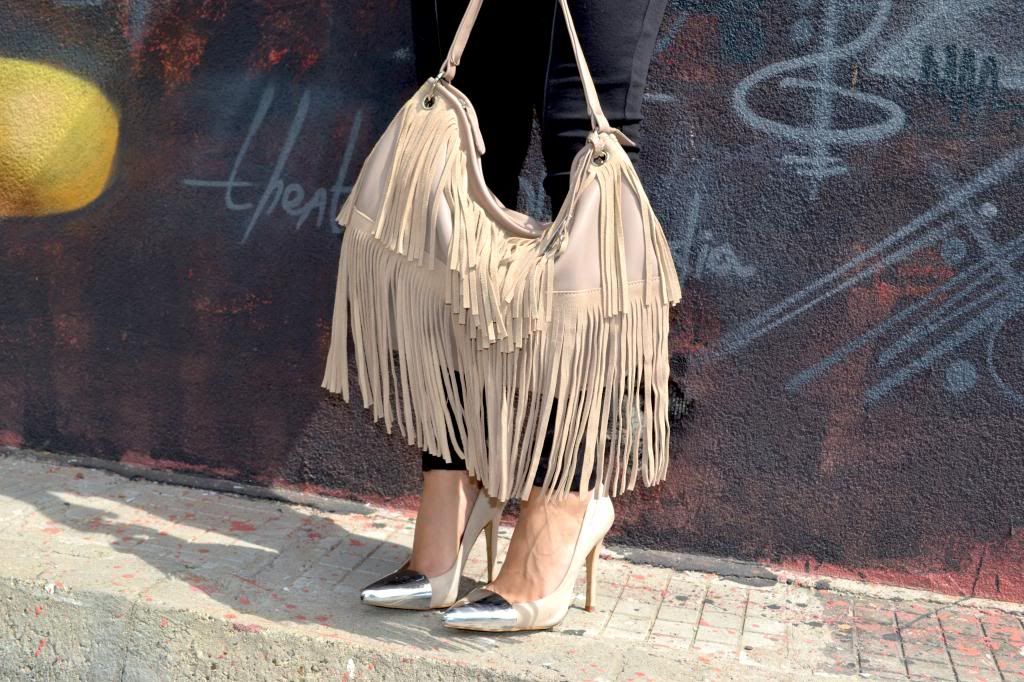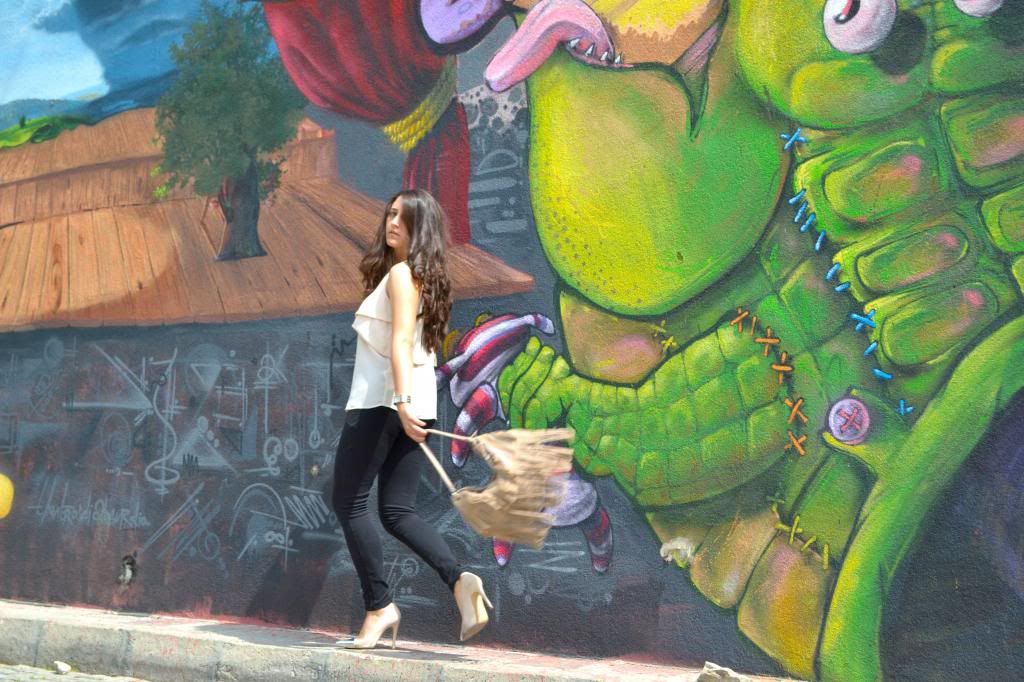 top- Zara;
leggings- Zara;
shoes- Zara;
watch- Guess;