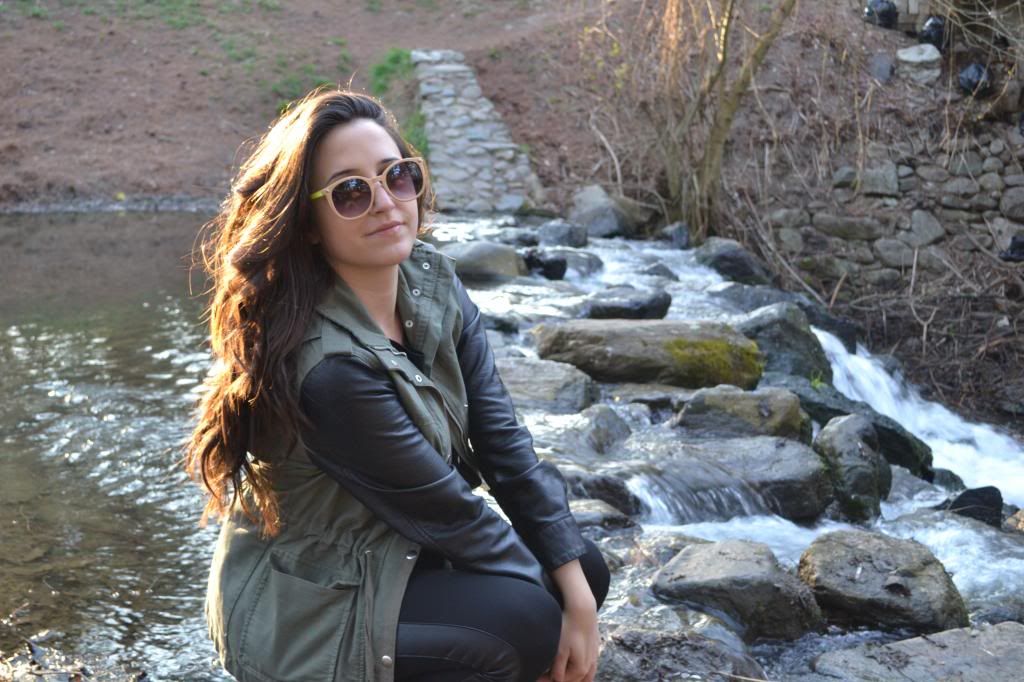 Focus on: Casual outfit for a walk
The sun these days is so overwhelming and great, I have the urge to get in touch with the nature. Anyway, these pleasant walks happen at weekend, as you can see in my title last Sunday- I had super fun with friends in the park and of corse took some photos (which for me is a part of the fun). The south park is my favorite in Sofia, because of it's beautiful flowers, threes, lakes and a river- you can really spend your whole day there. I also have some other photos from the weekend before, when we visited a famous waterfall near Sofia, I have to share with you guys these days.
I know that this black outfit is not screaming "I love spring",but I was super comfortable the whole day. Anyway, yesterday I went shopping and I can ensure you that there's not even one black piece I bought (except one in black and white). And guys, I bought a lot of PINK! I'm so obsessed with the different shades of pink for this spring and summer- I wanted to buy everything pink I saw, but well, I bought only a few pieces. So, keep checking out the blog, because many colorful outfits are about to be shown! Which colour is your favorite for this season?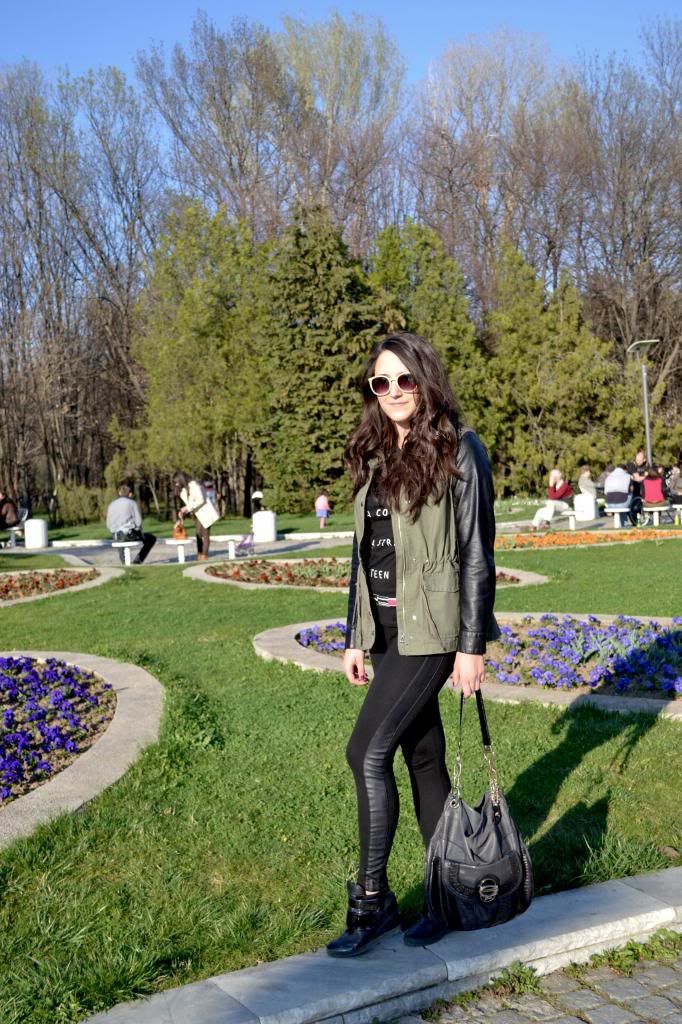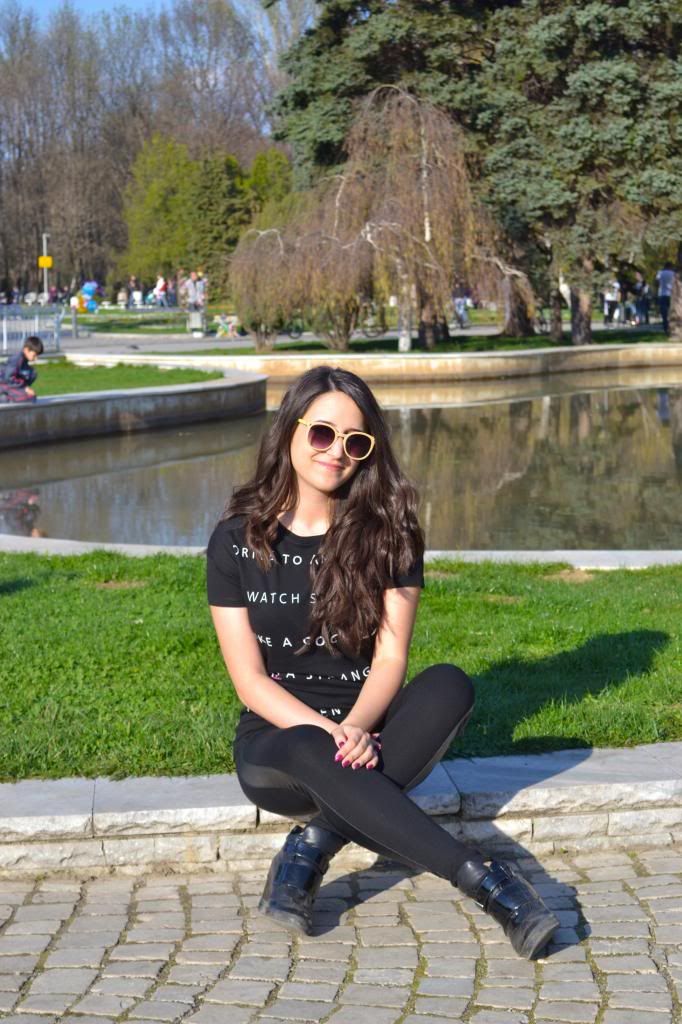 leggings- Zara;
t-shirt- Bershka;
jacket- H&M;
bag- Guess;
sunglasses- Zara;