Focus on: All black outfit with gold accents
It's been a while since I posted an all black outfit on the blog. Actually, I was wondering with what to combine these interesting shoes- they're so sparkling! So, I thought that an all black outfit with some gold accents would be the perfect match for these shoes.
I love interesting, fancy and sparkling accessories but I combine them with basic colors, because I don't want my outfit to be "too much". Well, that way you can't be wrong for sure. Besides, one piece of uniqueness is enough most of the times, am I right?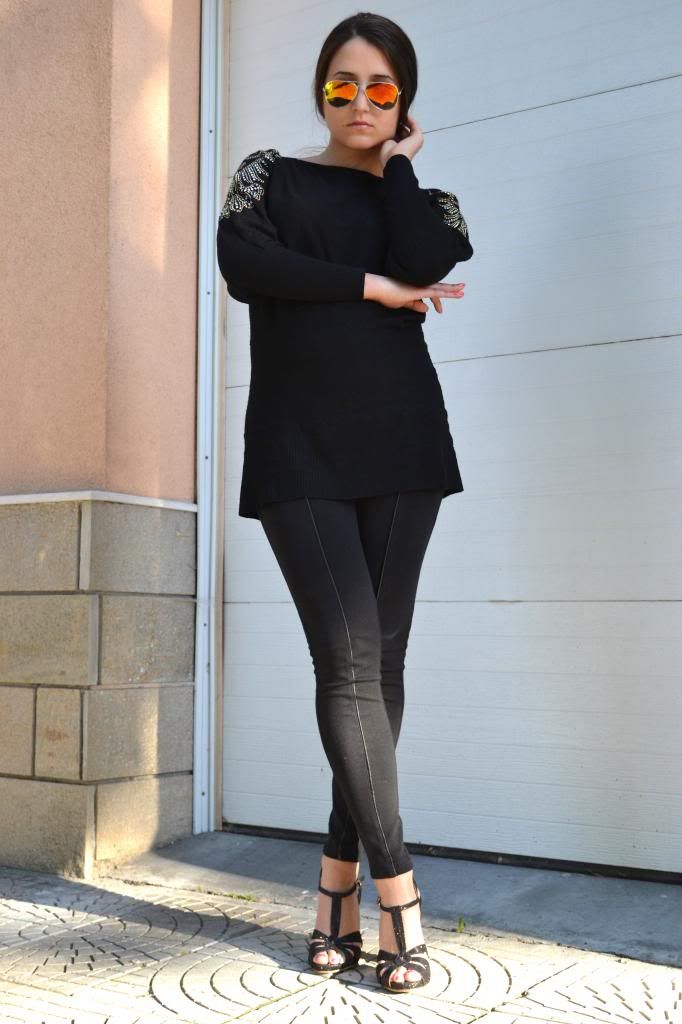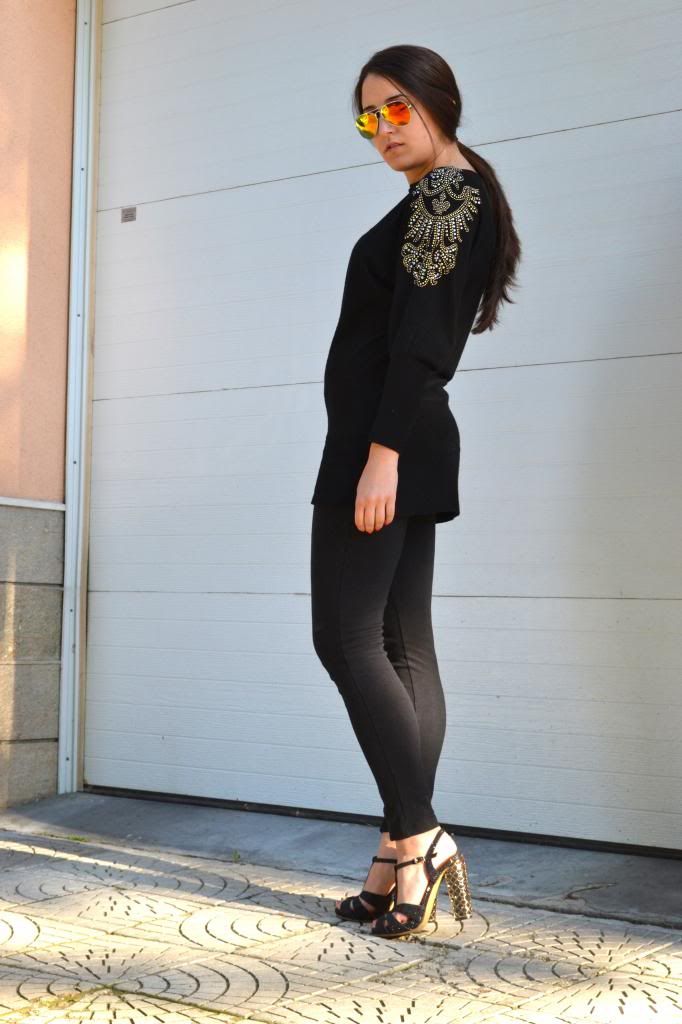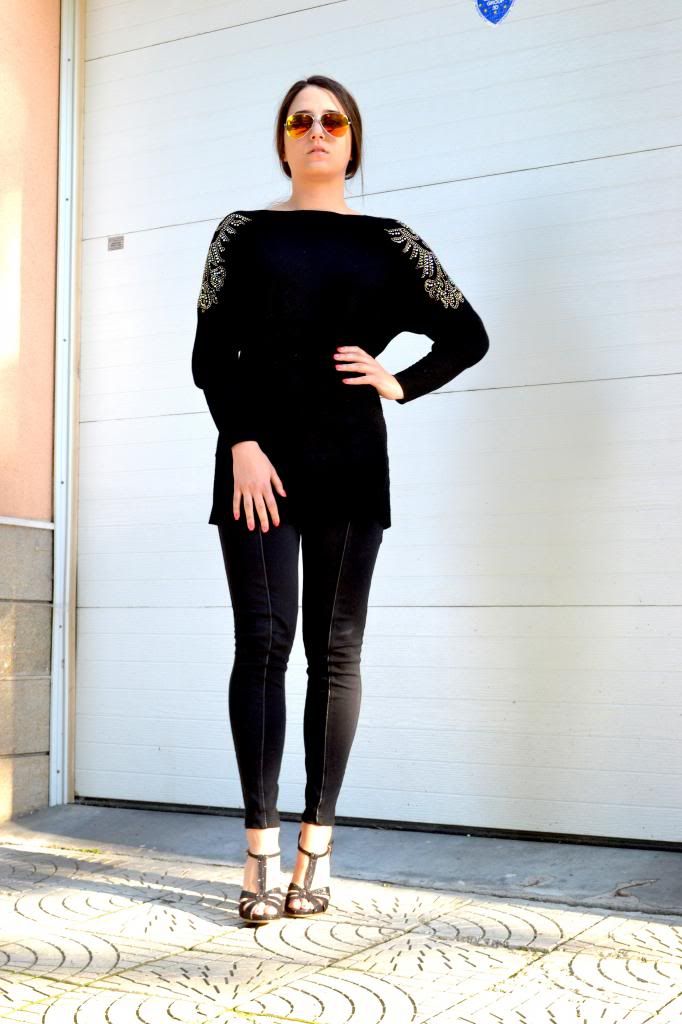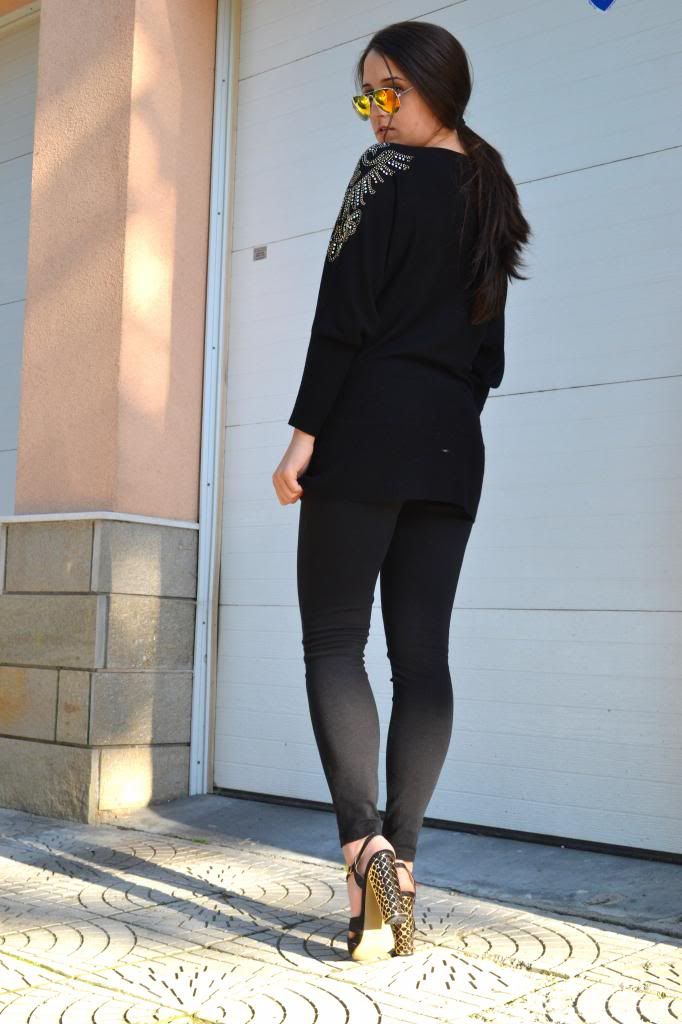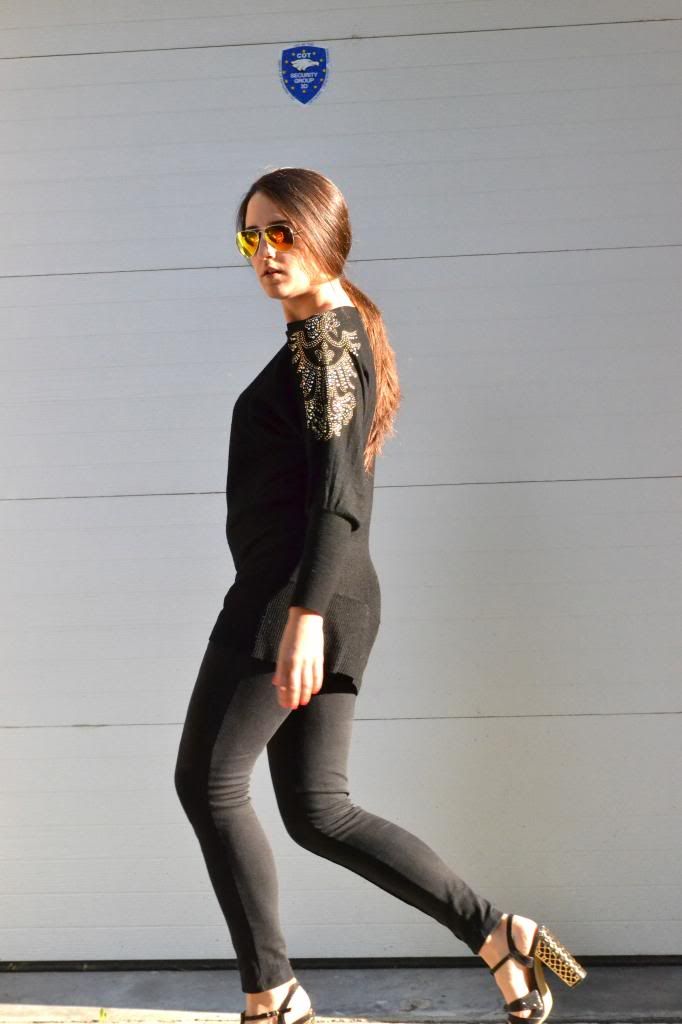 leggings- Zara;
sunglasses- H&M;
shoes- Michel;