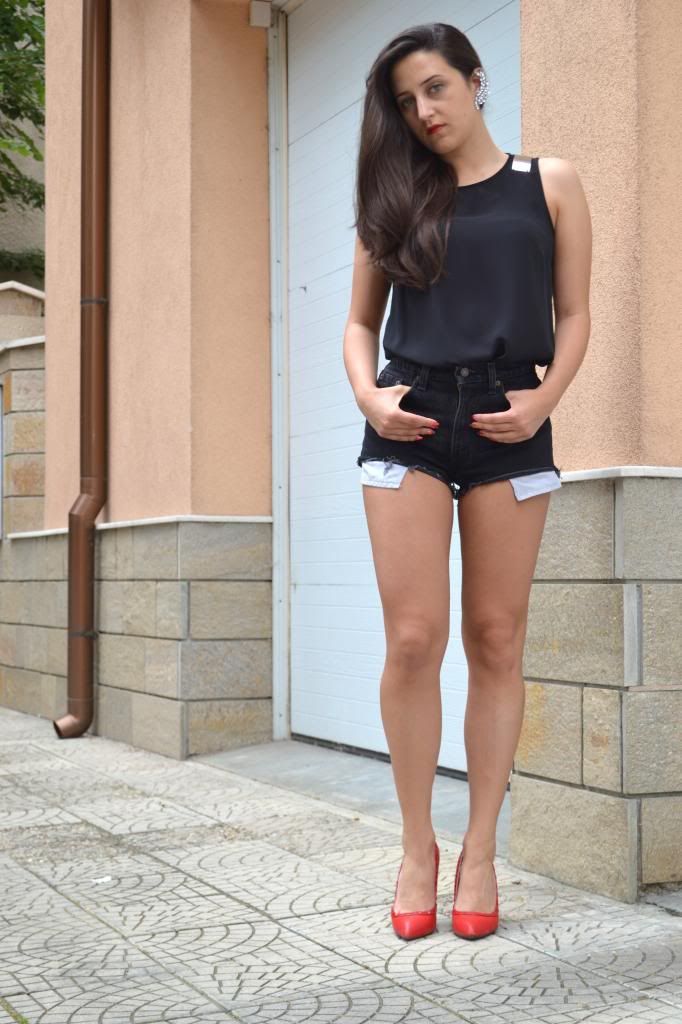 Focus on: Black with red touch
A pair of red sharp shoes can make even the simplest outfit fancy. These shoes are not only absolutely stunning but also very comfortable, which makes them suitable for every day. Well, even if I'm a big lover of high heeled shoes, lately I find myself wearing a lot of sneakers, loafers and slip ons- comfortable fashion, what's better? Anyway, I do need to go back to my favorite heels from time to time!
I remember when I bought these vintage Levi's jean shorts, when I was in Italy last year- I was looking for them from a long time. And I don't plan on stop wearing them this summer as well! I'm happy that we finally have hot weather- my favorite season is so close!
shorts- Levi's vintage;
top- Mohito;