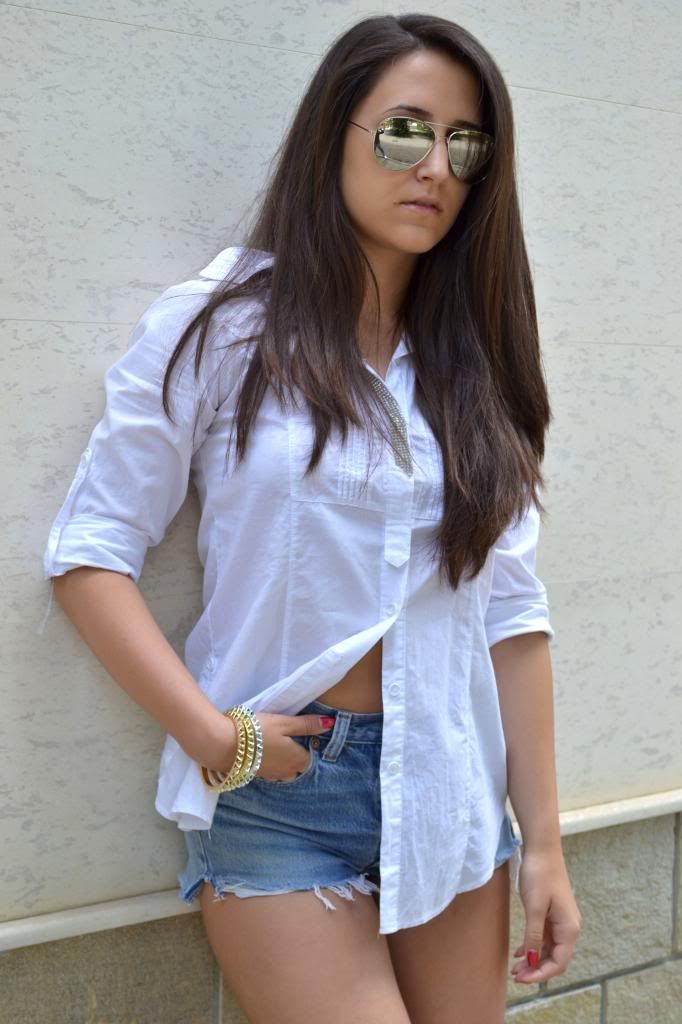 Focus on: Shirt and vintage shorts
My year at the university is officially over! And this is the kind of an outfit, I feel like wearing now- my Levi's vintage shorts, white shirt and summer boots. This outfit looks effortlessly chic- it makes me feel somehow free, summerly and sexy in the same time. Let the summer begin! Well, at the end of this month one exciting traveling is expecting me to a city I adore! Then I'm going to the seaside in Italy as usual to visit my italian siblings. I can't wait! I love traveling so much, if I can, I'd like to travel all around the world! No kidding!
Anyway, I love how it finally feels like summer too. I mean, a few days ago, we had a hurricane so hard, I've never seen in my life. And of corse no internet connection for a few days, that's one of the main reasons, I didn't post on the blog regularly. There were fallen trees all over the streets, really scary. But, now everything passed and the hot sunny weather is back on. That makes me really happy, the sun is so inspiring, it makes me want to go on the street and take tons of summer outfit photos. So keep checking the blog, I have much to share with you!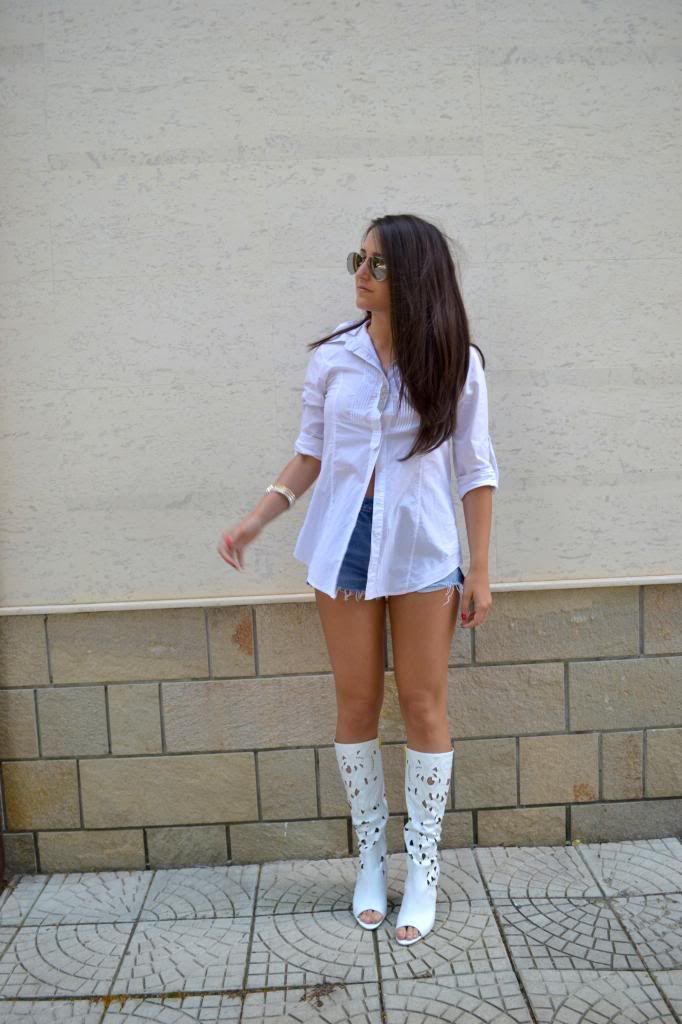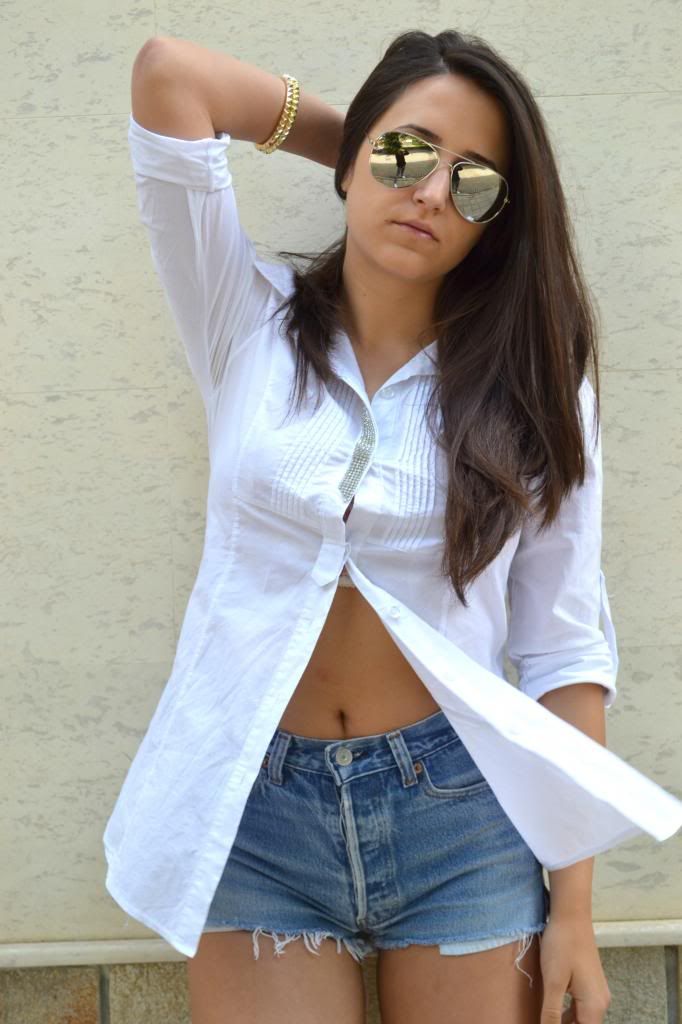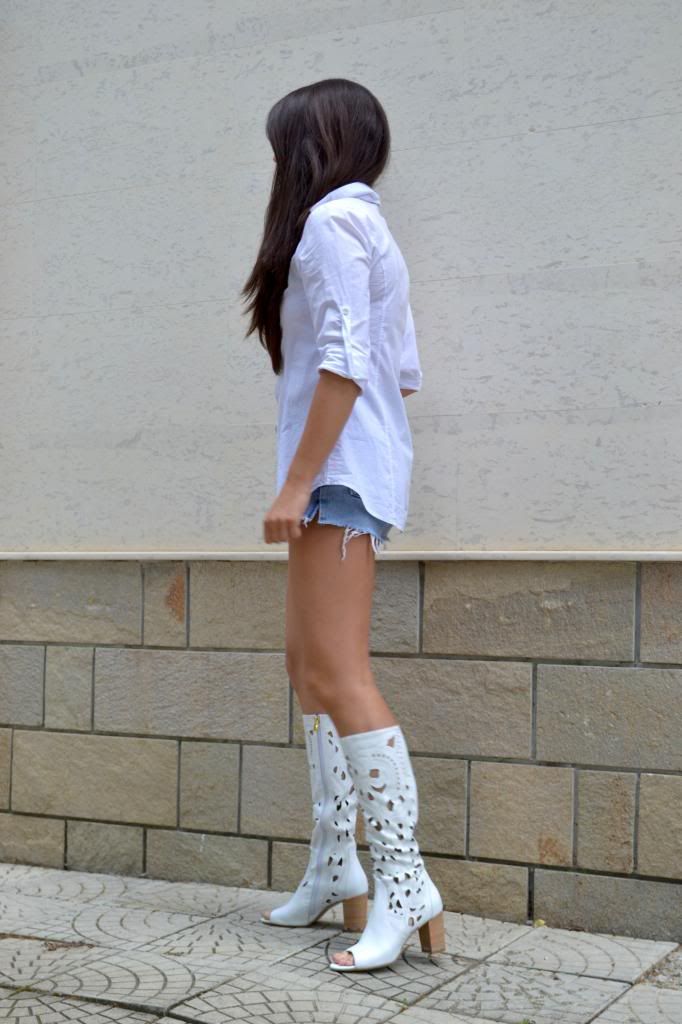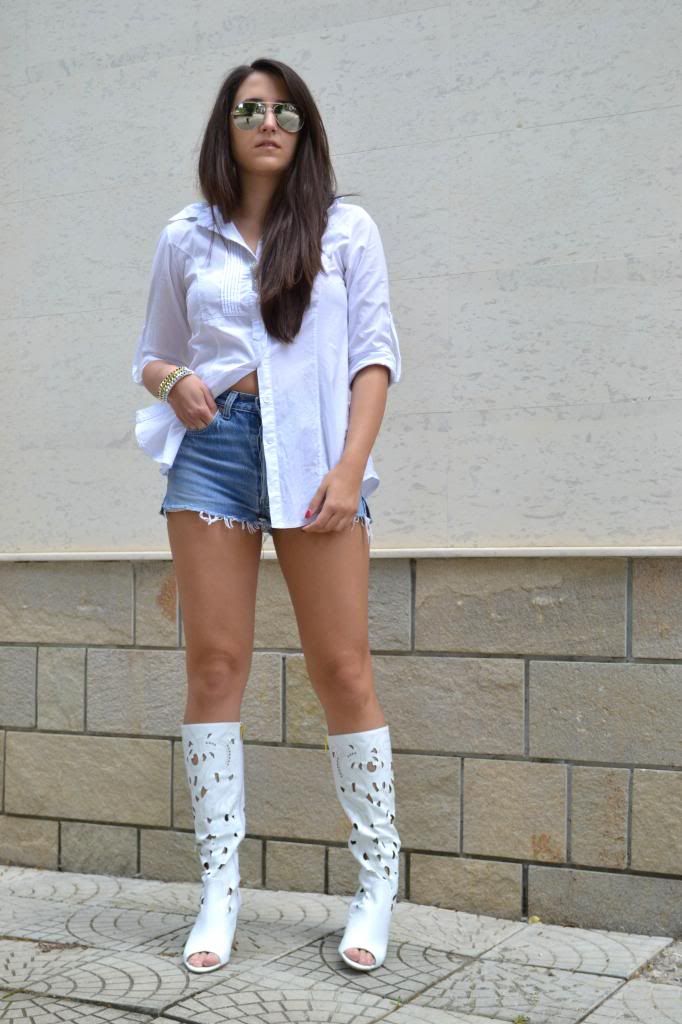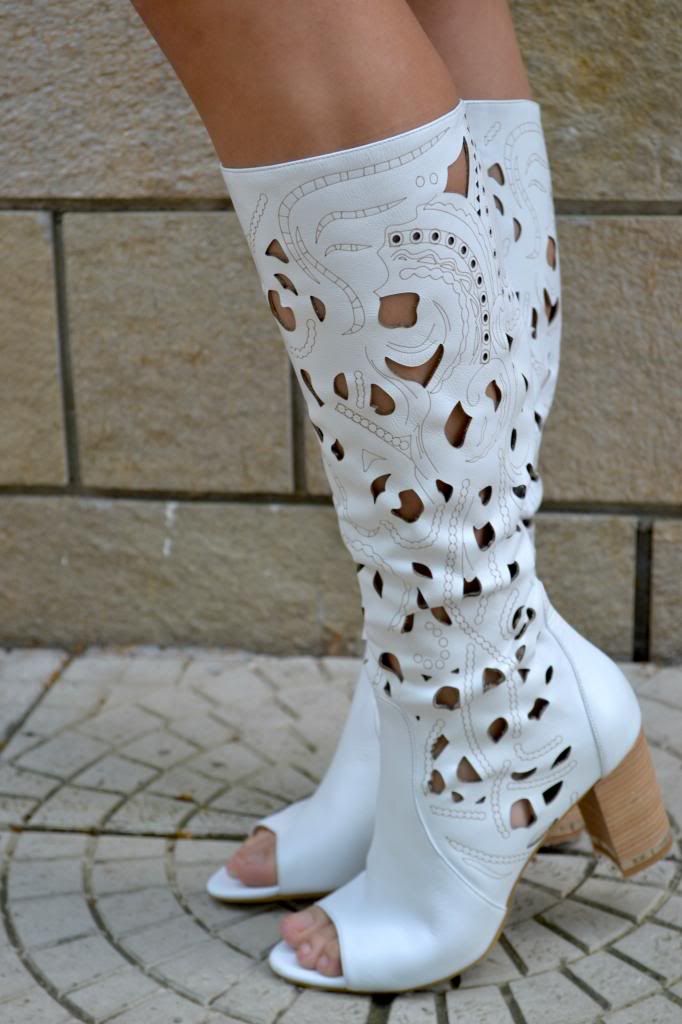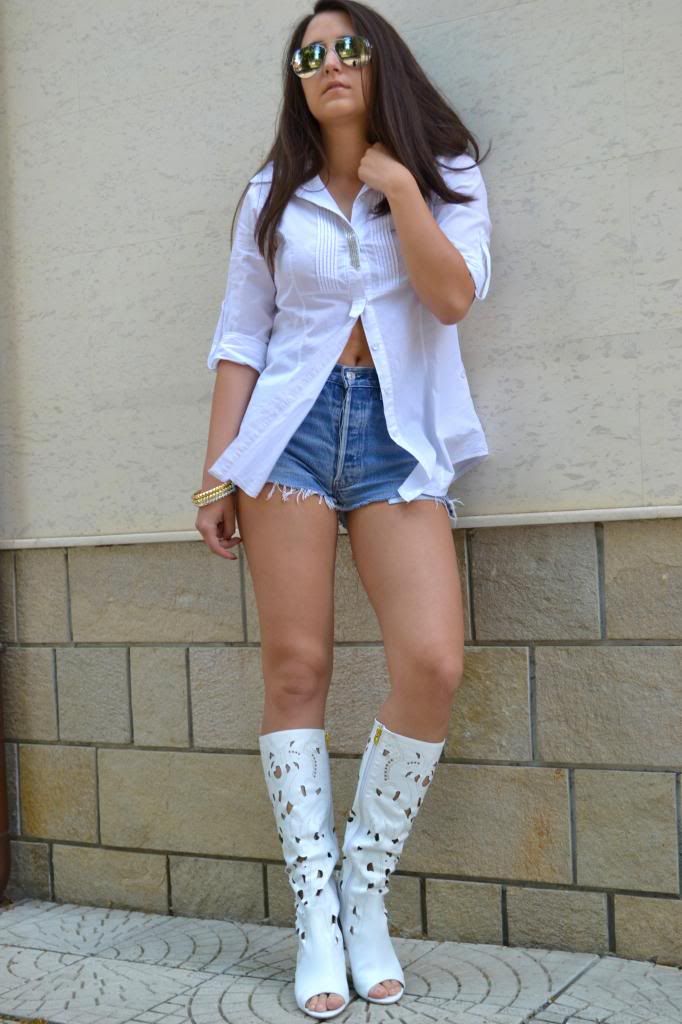 shorts- Levi's (vintage);
shirt- no brand;
sunglasses- H&M;
shoes- Michel;