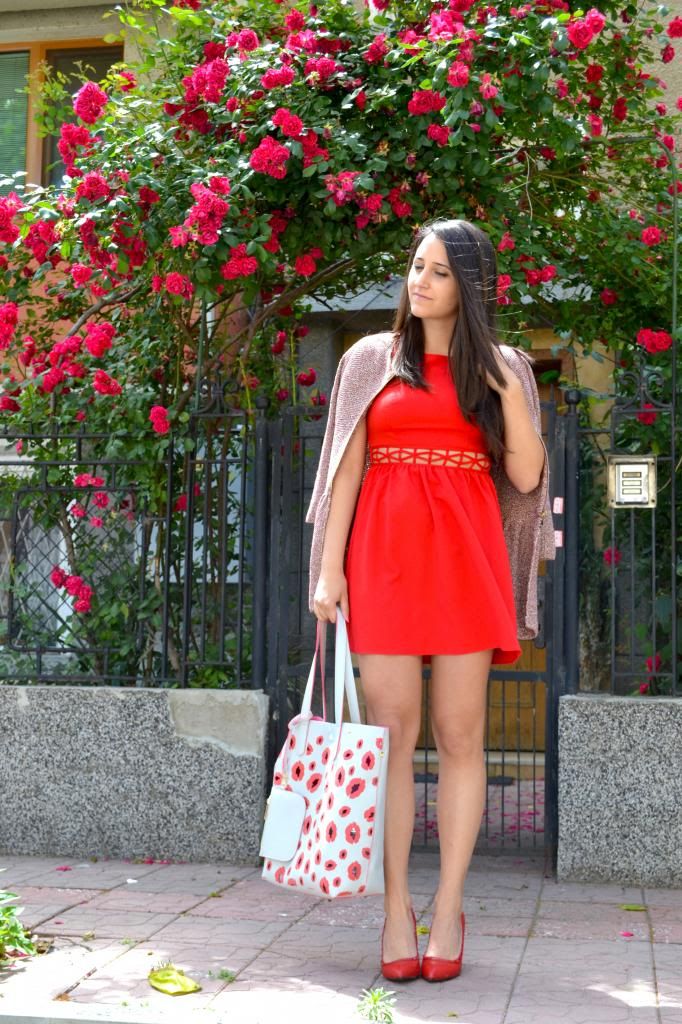 Focus on: All red
The all red outfit looks so perfect thanks to this beautiful background of red roses. I love this time of the year, because it's full of all kinds of wonderful flowers all around me and I love them so much. The rain I told you about in my previous post stopped and now we have so hot weather, it finally feels like summer.
Red has become one of my favorite colors the past few years- if you'd like to catch the attention you should definitely wear red! Really! I bought this red dress a few months ago from H&M- I remember that it was for some occasion, a birthday party I think. Anyway, I have forgotten about it, until I found it in my wardrobe the other day, and I immediately thought about the beautiful red roses that my neighbors across the street have! Such a perfect match, what do you think?
Well, as you might have thought with this dress and the detail it has under my chest, I'm not able to wear a bra. Anyway, as you can see it's not obvious that I'm not having any bra, that's because I'm wearing
ByeBra
! This innovative bra without suspenders really changed my life! Now I'm able to wear all my dresses that require special bras or no bras at all, without even thinking about it so much. You should definitely check it out, that's something every girl needs!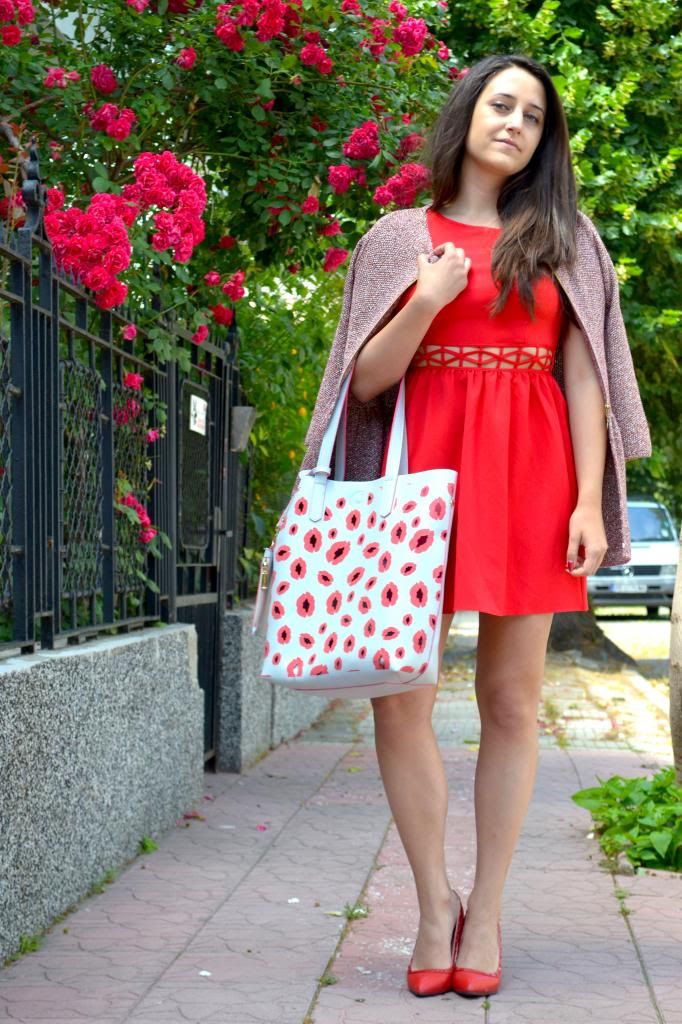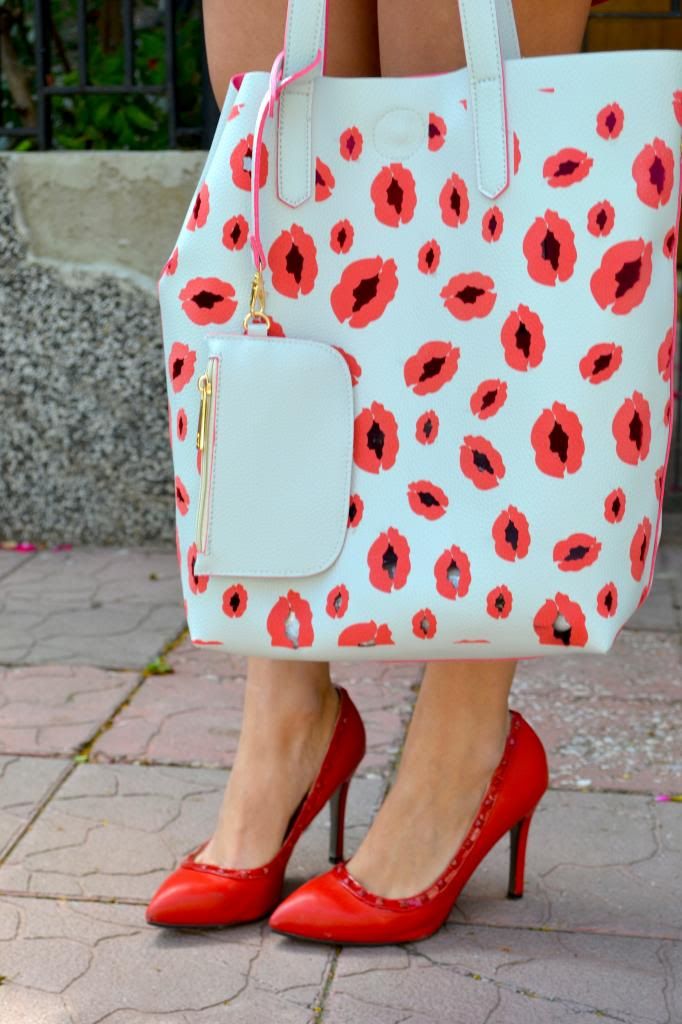 dress- H&M;
cardigan- Zara;
shoes&bag- Michel;