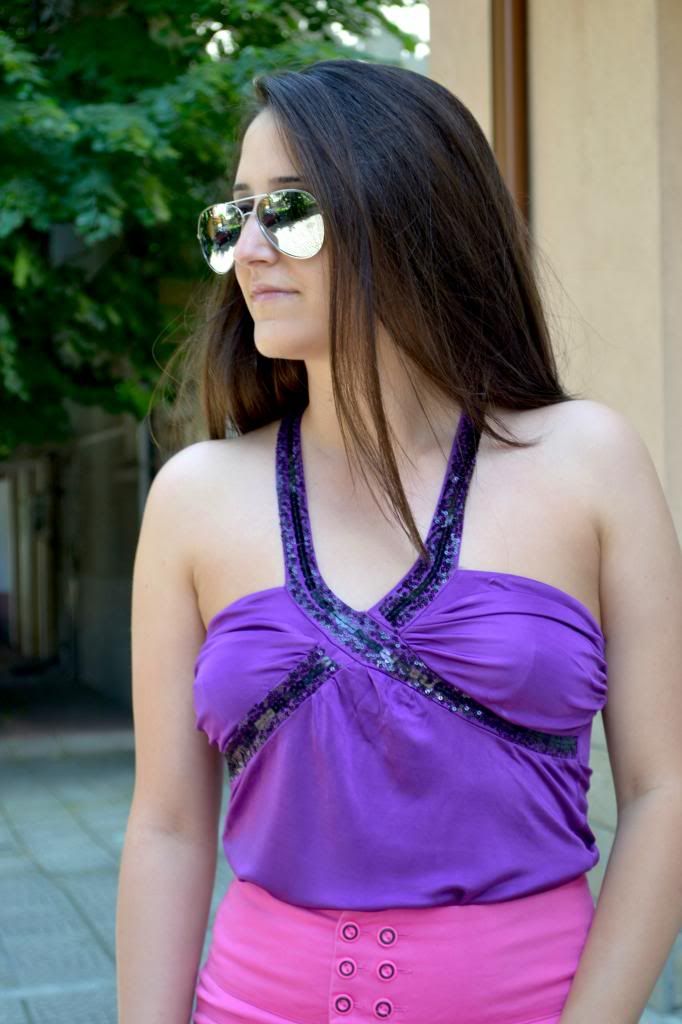 Focus on: Pink and purple outfits
This is the kind of bright happy summer outfit, I'm wearing when I feel super sunny. Gosh I love summer! Life's so much better at summer- constantly hot weather, less clothes, fun, beach and I feel forever on vacation! I'm about to visit many beautiful and exciting destinations and I can't wait to my first travel Wednesday to a city I love a lot- tomorrow I'll tell you more about it.
The purple top and pink shorts are the perfect match to those super comfortable and pretty sandals. You can see on the detailed photo that these sandals have purple, pink and also orange. At first I was thinking to put some orange bag or accessory, but I feel like the outfit looks simpler and nicer like that- sometimes less is more!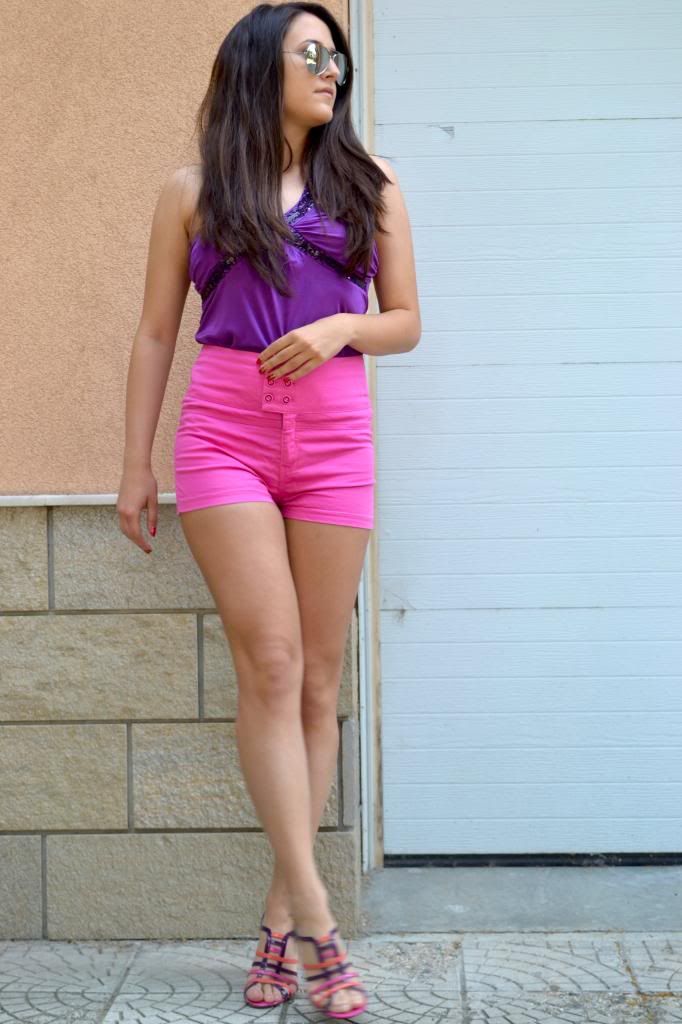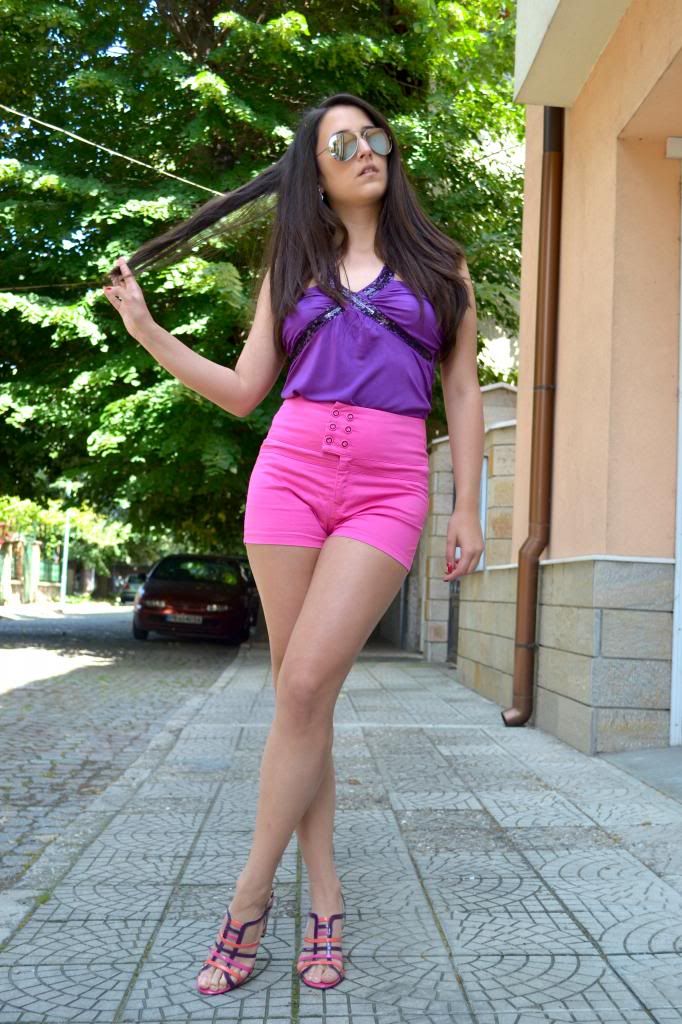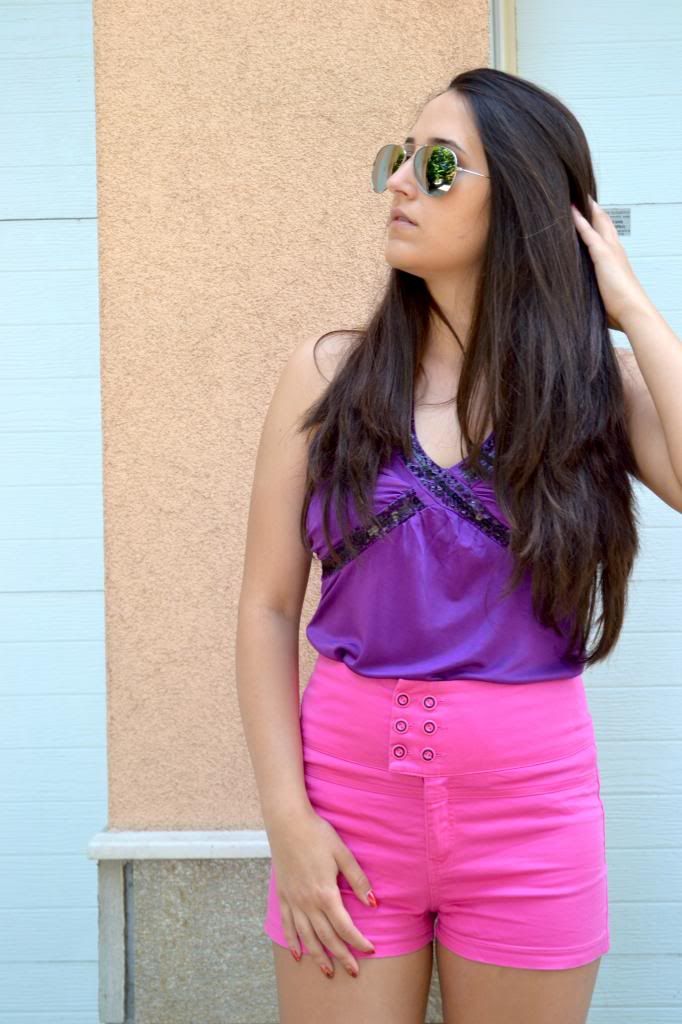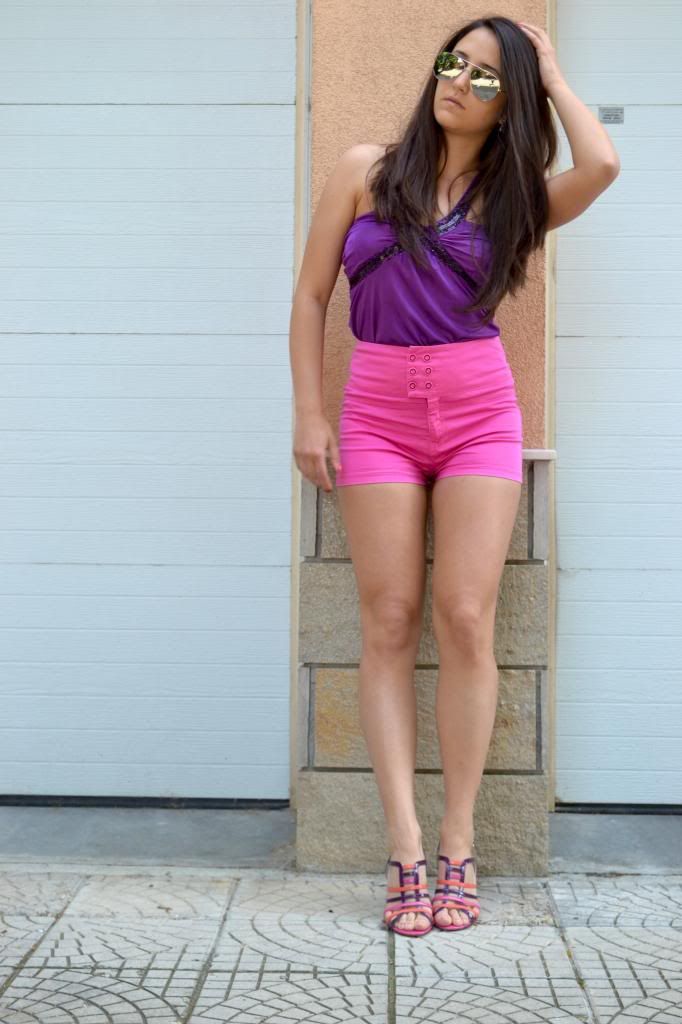 top- Mango;
shorts- Reds (old);
sunglasses- H&M;