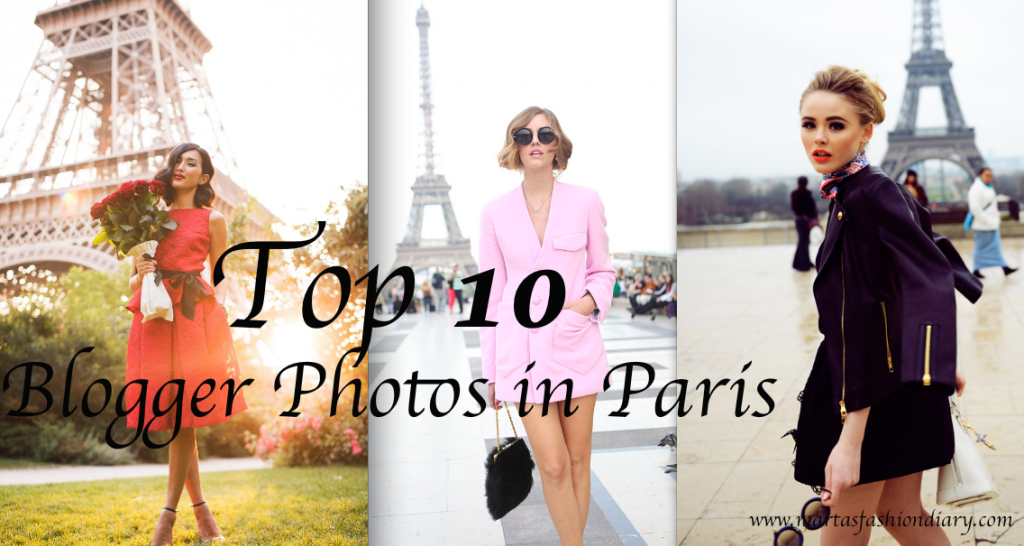 Focus on: The best 10 blogger pictures in front of the Eiffel Tower in Paris
Paris is magical, we all know that. And I'm 100% sure that any photo taken in front of the Eiffel Tower is beautiful. You know, the atmosphere in Paris is different, the pictures taken there turn out to be beautiful, romantic and of corse fashionable. It's not a secret that this is one of the favorite cities, not to say the favorite one, of all fashion bloggers and fashion addicted girls. Well, the connection between this city and fashion is really strong. In fact, if you're asking me, I would say that I feel like Paris is the home of fashion- maybe it's because of it's chic, or because of the amazing french designer houses we love so much- I don't know, but this fashion capital is my favorite!
Well, when I've decided to make this top 10 and I started looking trough famous fashion blogs in order to find the best 10 pictures, I noticed that every blogger has photos in front of the Eiffel Tower. So, it was extremely hard for me to choose just 10 of them. Anyway, you know that this chart is my personal opinion and I really think that all the pictures in this post are beyond beautiful!
You may wonder why am I in such a parisian mood? Well, that didn't come out of nowhere. If you have read my previous post, I shared with you guys that Wednesday I'm going to visit one magnificent city- well, can you guess where am I going now? Yes, it's PARIS! I'm so excited! It's going to be my second time in this city and I'm looking forward to it, like a little child before Christmas! It's going to be a lot of fun, no doubt!
Take a look at my top 10 blogger photos in Paris and tell me which picture is your personal favorite?