Focus on: Summer outfits
This is another post from my short vacation at the Black sea. And this sunset was definitely one of the best ones I've ever seen! You know when there's sea and sunset, it's just too beautiful! I've shared with you guys, before, that I'm a "collector" of sunsets- I like to look for beautiful places where I can simply enjoy this part of the day. That's maybe because I'm not a morning person and I just can't catch sunrises that easy.
This outfit is perfect for a walk in a summer afternoon- comfortable, bold, somehow fancy. I bought this t-shirt last year when I was on a trip to Istanbul and I love wearing it when I'm on the seaside- you can see why!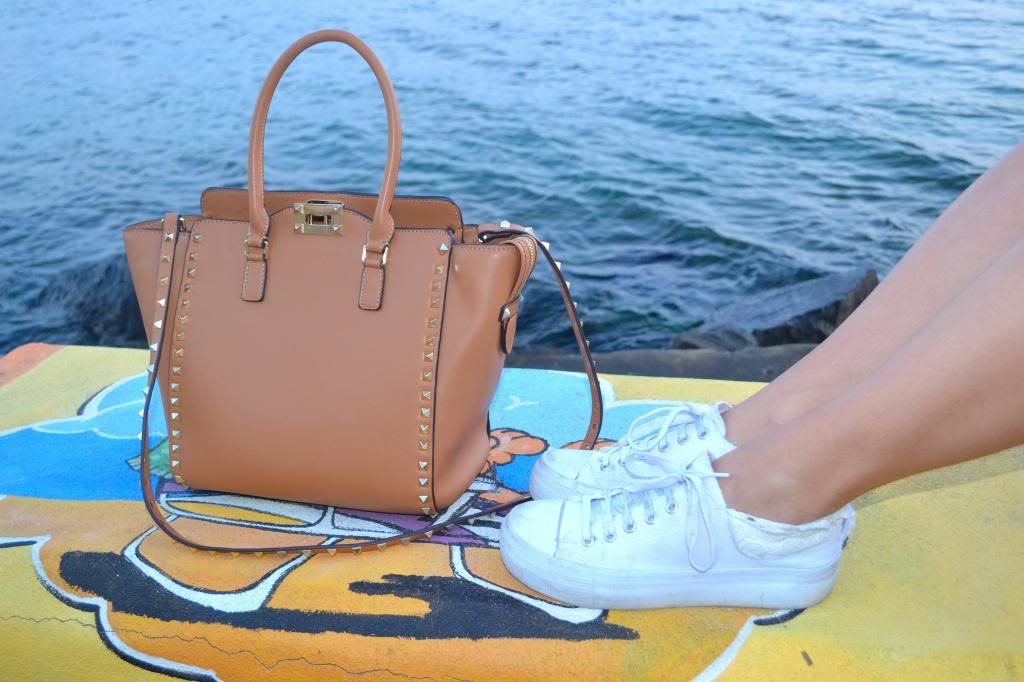 shorts- Zara;
top- Istanbul local shop;
bag-Valentino;