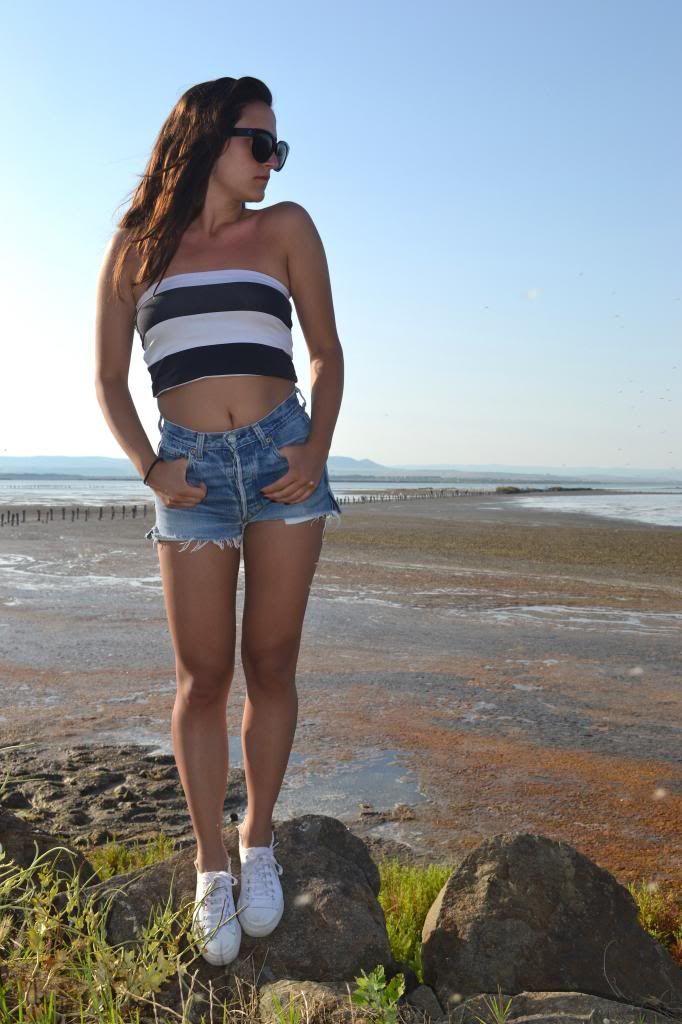 Focus on: Summer outfits
This summer I'm such a huge fan of sneakers and this is the very first time I have more sneakers than sandals in the hottest season! I have like one new pair of sandals and 10 new pairs of sneakers. Well, brands keep on making them cooler and cooler and I want to have every different type and color. I can say that these white sneakers I'm wearing in these photos are my favorite! I can't explain how comfortable are they and how much I love wearing them with almost everything. Anyway, isn't that one of the newest fashion rule: sneakers with everything.
On these photos I'm also wearing another favorite item of mine, the vintage Levi's shorts! I'm so in love with these ones, they look so cool that when I'm wearing them I envy myself! :D Well, you fashionistas, probably know that feeling when you're wearing your favorite item and you just walk on the streets like the coolest person on Earth! It's priceless!
The third piece of my outfit, the stripped cropped top is actually not a cropped top, it's a skirt! And this is not the first time I use skirts for tops or dresses. I like experimenting with my outfits and that's the result. Do you guys like this summer outfit?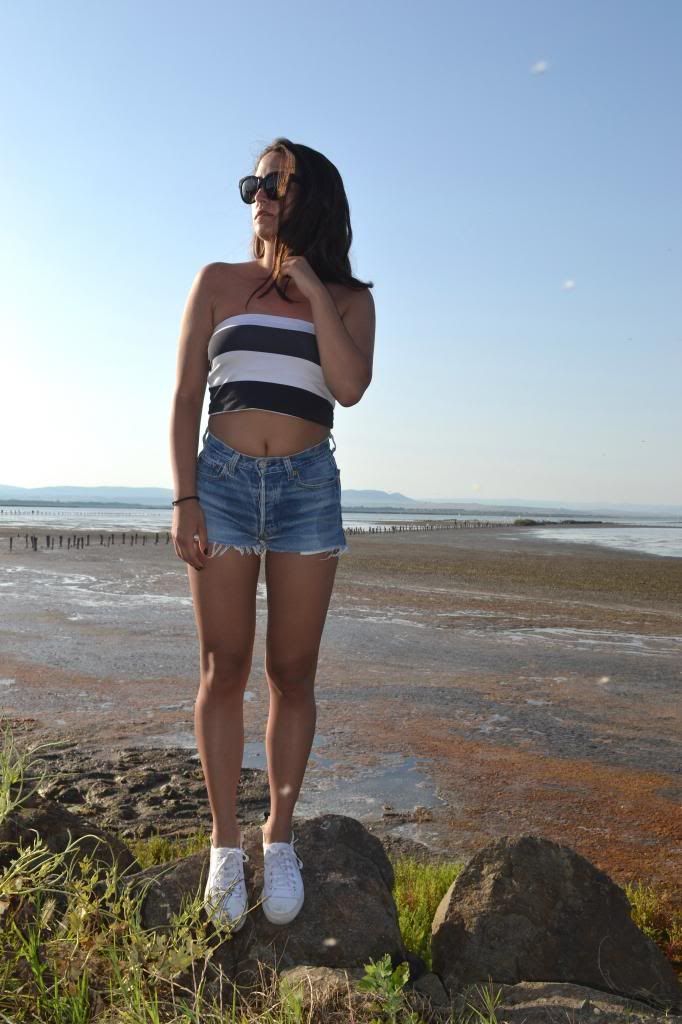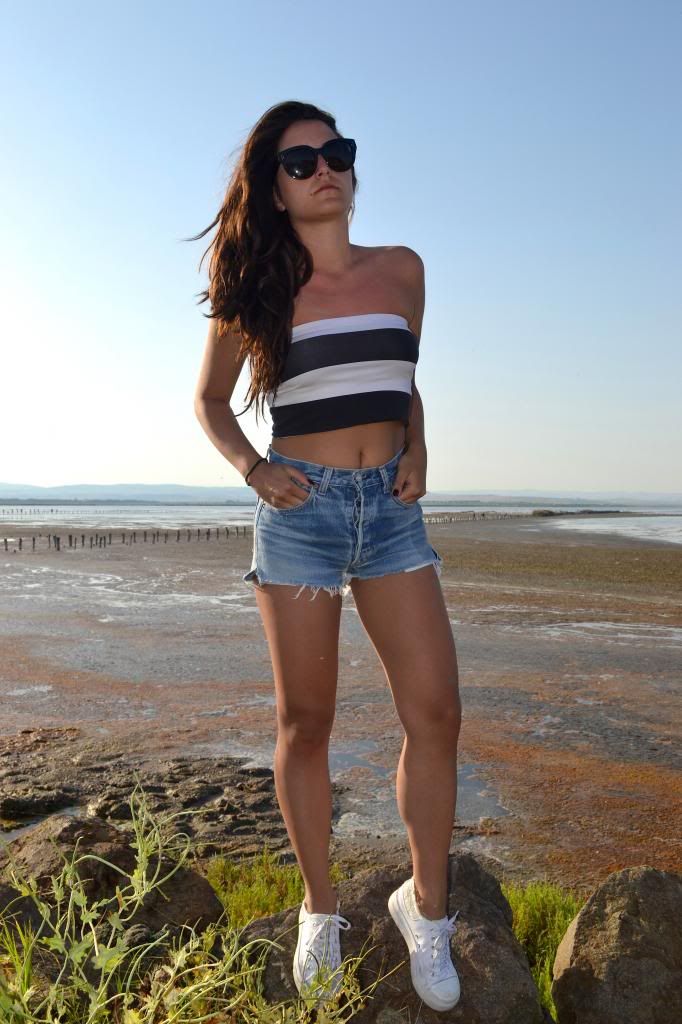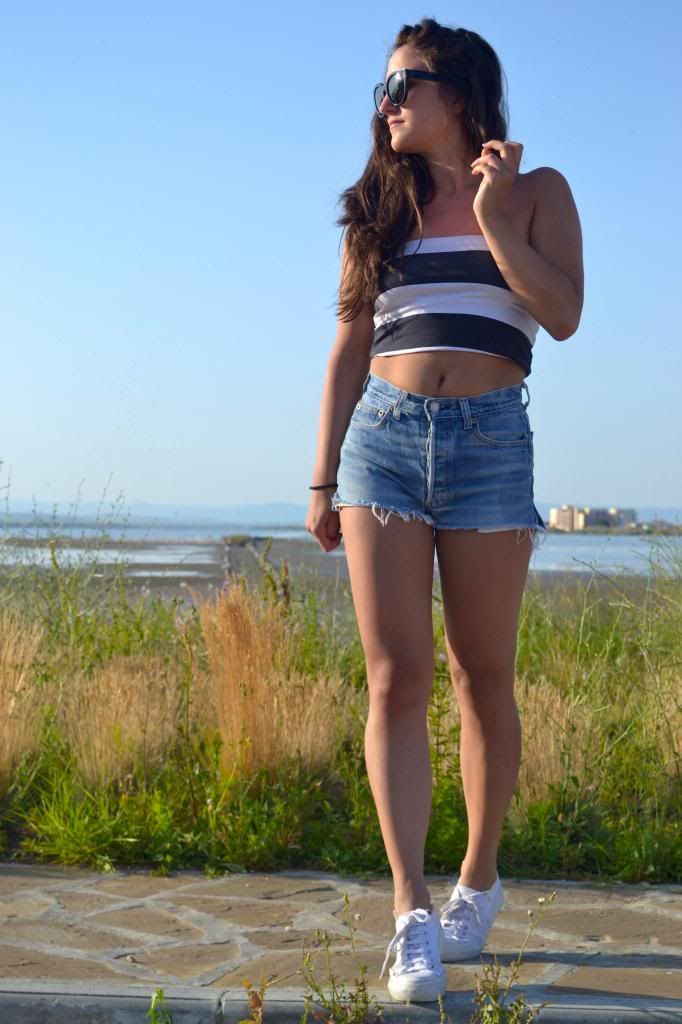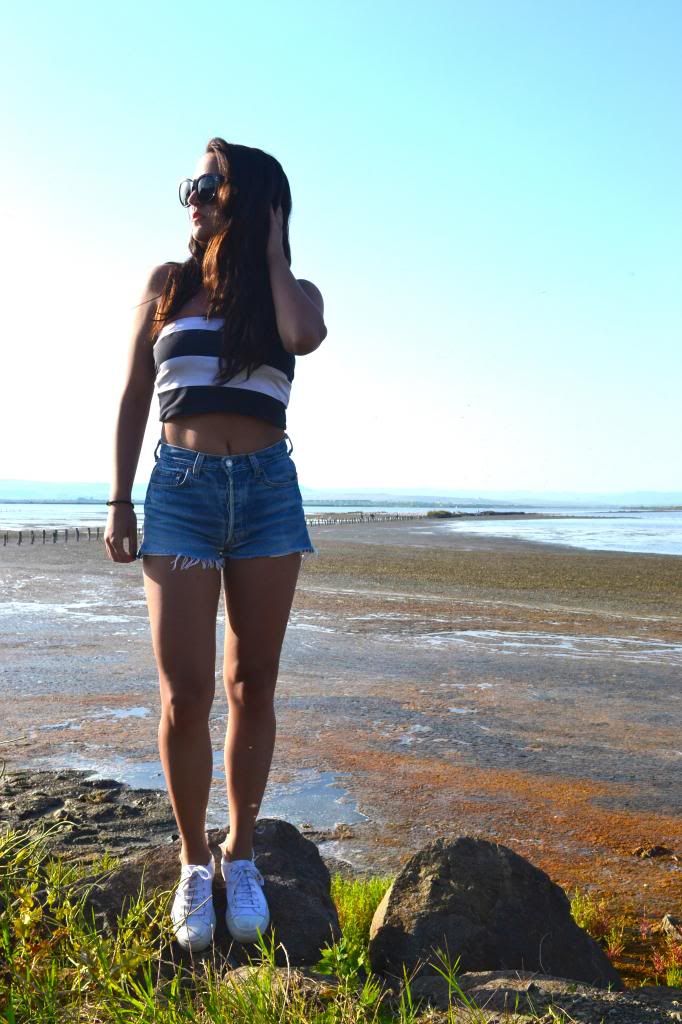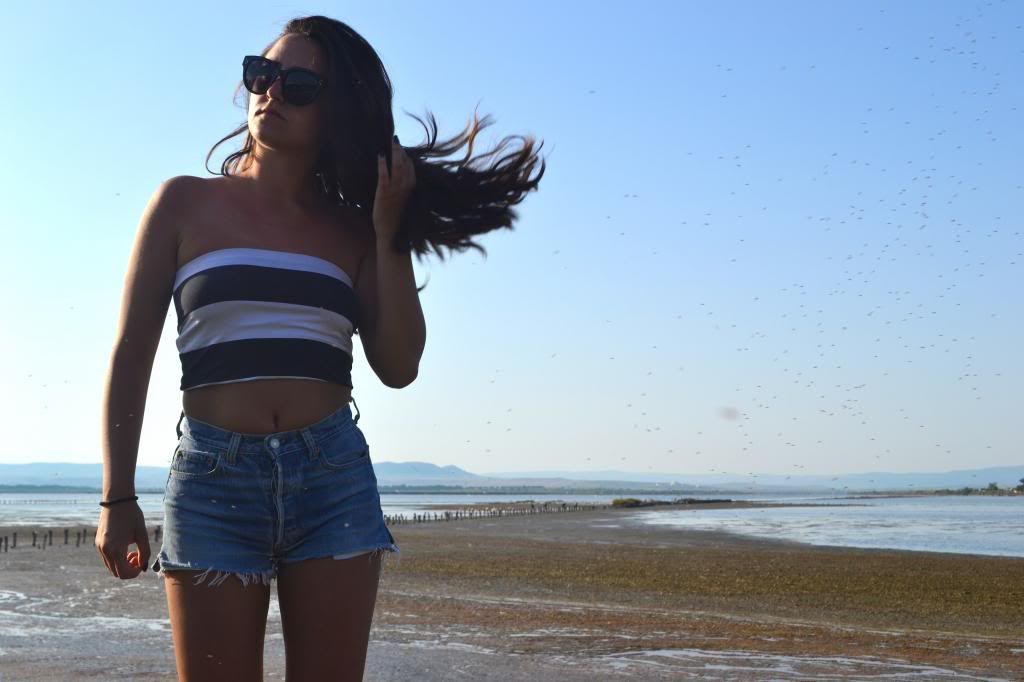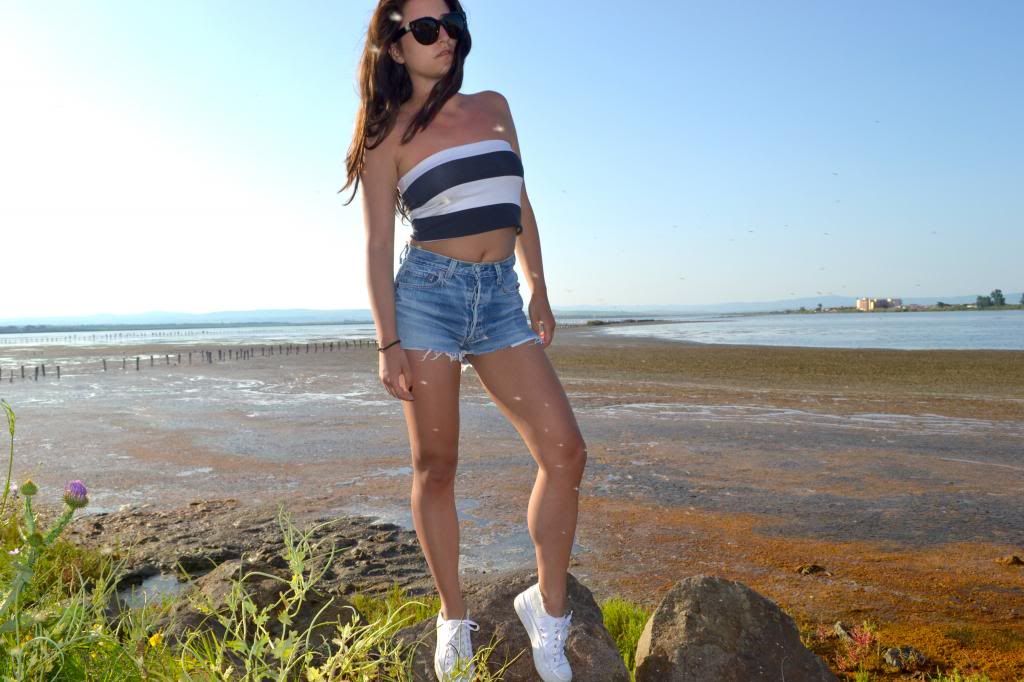 shorts- Levi's vintage;
top- H&M;
sunglasses- Celine;